Free Initial Consultations

630-580-6373
With offices in Naperville, Joliet, Wheaton, Plainfield & Chicago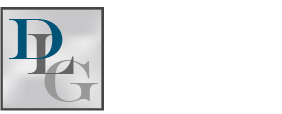 Bali Murder Case Highlights Consent in Illinois Guardianship Cases
A legal battle stretching from Illinois to Indonesia found its way into a Cook County courtroom in March 2017, as a judge ruled against granting guardianship and custody to a baby's grandmother. According to an ABC 7 Chicago News report, the infant's parents are serving a prison sentence in a Bali murder case, having been convicted just before the child's birth. The girl had been allowed to stay in jail with her mother until her second birthday, and her mother entrusted an Australian woman with her care on that date.
The basis of the judge's ruling was that the child's parents must give written consent before a decision on the grandmother's guardianship petition would be proper. There are complicated issues involved in any Illinois guardianship case, as an experienced attorney can explain.
Illinois Probate Act
Just like any other case, a court must have jurisdiction over the matter and the parties involved. In guardianship cases, the Illinois Probate Act specifically states that the court lacks jurisdiction to rule on a petition to appoint a guardian if:
At least one of the minor child's parents is alive and parental rights have not been terminated;
That parent's location is known; and,
He or she is willing and able to carry out decisions regarding care of the child.
However, the law goes on to state that the court does have jurisdiction to make a guardianship decision regarding a non-parent under certain circumstances—thus granting that person standing to file a petition for guardianship.
Standing in a Guardianship Case
A non-parent may petition the court for guardianship of a minor—despite the existence of a living parent who is willing to make child care decisions—if one of three factors is present:
The parent voluntarily relinquished physical custody of the minor;
The parent received notice of a hearing on guardianship and did not object to the appointment of a guardian; OR,
The parent consents in a dated, notarized document or appears in court to indicate consent.
Responsibilities of a Guardian
If the court grants the petition for guardianship, the guardian officially has custody of the minor and all the responsibilities that would apply to a parent. He or she must handle the medical, educational, and wellness needs of the child, as well as maintain appropriate living accommodations. Of course, if the parent's or parents' circumstances change, the guardian's role may also change. The guardian would have to prove that terminating guardianship is not in the child's best interests in order to continue.
Talk to an Attorney with Experience in Illinois Guardianship Cases
The Cook County case involving a minor in Bali demonstrates the complexities of Illinois guardianship cases, but the law is clear on standing and consent in such matters. You need strong proof to overcome different legal presumptions, and the advice and counsel of an experienced lawyer is critical. If you are involved in an Illinois guardianship case, please contact the Davi Law Group, LLC. Our passionate DuPage County family law attorneys have the necessary legal background to assist you with your situation, and the compassion to help you work through these complicated, emotionally charged matters.
Source:
http://abc7chicago.com/news/grandmother-tries-again-for-custody-of-heather-macks-baby/1800711/