Free Initial Consultations

630-580-6373
With offices in Naperville, Joliet, Wheaton, Plainfield & Chicago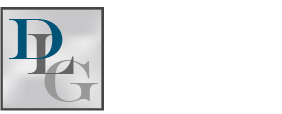 Communication Strategies That Work for Co-Parents in Illinois
Co-parenting after a divorce can be challenging, both because of the need for coordination between two households and the possibility of lingering disagreement or resentment between you and your ex. However, successful co-parenting is often crucial for your children's happiness and well-being, and if you can work on effective communication with your ex, you can avoid some of the stresses of co-parenting and establish a system that works for the good of everyone involved.
Illinois Co-Parenting Communication Tips
Whether you and your ex get along fairly well, or you tend to butt heads on a regular basis, communication is key to successful co-parenting. Here are some strategies to improve your communication:
Stay calm and professional. Make sure you are in the right mindset to approach communication with your ex so that you can remain calm and manage your emotions. It may help to think of your communication with your ex as similar to communication with a work colleague, since you essentially share the job of effectively raising your children.
Practice active listening. It is important to express your needs in communication with your ex, but make sure that you also make an effort to listen to his or her perspective. This opens the door for compromise and collaborative solutions in which both parents and children are able to achieve what is best for them.
Keep your focus on the task at hand. When you communicate with your ex, try to keep the conversation on the topic of your children and what each of you needs in order to co-parent effectively. If the conversation begins to stray toward your personal disagreements, this can lead to a communication breakdown.
Plan regular check-ins. You may need to establish a regular time to check in with your ex and make sure you are keeping each other informed. This could be a weekly phone call or a short conversation when you drop your kids off at the other parent's home.
Be proactive. If you have a concern or a request related to something coming up in the future, try to be proactive and address it early rather than waiting until the last minute when it may be difficult for the other parent to adapt.
Consider alternative channels. Face-to-face communication may not be the best option for you and your ex. If you find it difficult emotionally or logistically to converse in person, it may be best to explore other options like phone calls, texting, or email.
Along with all of these tips, you should ensure that all communication between you and your ex in front of your children is civil. If your kids see their parents fighting, this can put a strain on their relationships with each of you and put them in a difficult situation in which they may feel forced to pick sides.
Contact a DuPage County Family Law Attorney
At Davi Law Group, our attorneys can help to promote constructive communication between you and your ex both during and after the divorce process. We can help you establish a parenting agreement that meets your needs and focuses on the best interests of your children. Contact a Naperville family law attorney today at 630-824-3474 to request a free consultation.
Source:
http://coparently.com/co-parenting-positive-communication