Free Initial Consultations

630-580-6373
With offices in Naperville, Joliet, Wheaton, Plainfield & Chicago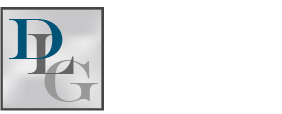 Child Support and College Contribution in Illinois
Traditional child support lasts until the child becomes 18 or is otherwise emancipated. In Illinois, however, child support technically continues in many cases in the form of college contribution. Although college contribution isn't mandatory like traditional child support payments, it is frequently awarded in Illinois divorce cases and is something every divorcee with kids reaching the age of 18 should understand.
Applicable Law
Judges in Illinois are allowed to award support for educational expenses of non-minors, which may include the costs of college, costs of other professional or technical schools, or for children 19 or older that are still in high school. Although the decision to award this support is discretionary, judges are guided by four major factors in the decision making process. As designated in the Illinois Marriage and Dissolution of Marriage Act (IMDMA), those four factors are:
The financial resources of both parents;
The standard of living the child would have enjoyed had the parents not divorced;
The financial resources available to the child; and
The child's academic performance.
Courts will also consider whether the particular school of choice is appropriate financially for the parents to be required to contribute. For example, if the child's first-choice school is an exceptionally expensive private school, but the state has other public schools that are similar in the types of programs it can offer the child, a judge may not require the parents to pay the extraordinary costs of the private school and instead recommend another option.
What Kind of Expenses Are Included?
Educational expenses for non-minors can include the following:
Tuition;
Room and board expenses;
Textbook and other materials costs; and
Other living costs the child will incur while at college.
How is the Issue Raised?
Typically, a custodial parent will petition the court asking the noncustodial parent that has been paying child support for the contribution to the child's college costs. Often times the petitioner has already reserved the right to make this request in a particular provision of his or her divorce decree. The petitioning parent must show the court how much the child's education will cost and why the other parent should be ordered to contribute to those costs. In turn, the non-petitioning parent (the respondent) will have a chance to explain to the court why he or she should not be required to contribute, or should not be required to contribute the entire amount the other parent is asking for.
If you have a child nearing his or her high school graduation and know that he or she is thinking about college, contact the
DuPage County family law attorneys
at Davi Law Group, LLC to discuss the issue of college contribution. Whether you are the custodial or noncustodial parent, it is worthwhile to speak with an experienced family law attorney that can prepare you the issue and can assist you if you choose (or are required to return) back to court.