Free Initial Consultations

630-580-6373
With offices in Naperville, Joliet, Wheaton & Chicago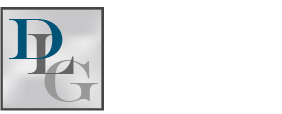 It seems cheating is a relatively prevalent topic among couples, especially for those who are experiencing marital trouble. Different circumstances within a relationship can lead to infidelity, and cheating does not necessarily equate to the end of a relationship. Once cheating occurs, the partner that was cheated on may wonder how, or if, the situation could have been prevented entirely. While not every relationship pitfall can always be avoided, a recent article discusses a new trend that many couples are employing in an attempt to curb poor behavior, and to plan for the outcome of such an incident if it does occur.
 Lifestyle Clauses
A new trend in the legal world involves adding what is known as a lifestyle clause to pre- or postnuptial agreements. These clauses typically contain guidelines for spouses to follow within their marriage. Beyond the general purpose pre- and postnuptial agreements serve regarding finances, lifestyle clauses address non-financial aspects of marriage and can cover any variety of topics. While the clauses themselves focus on behavior requirements within a marriage and do not deal directly with finances, there are often financial penalties for violating them. One of the most popular topics covered by lifestyle clauses is infidelity. Beyond emotional reasons, there are practicals reasons for including such a clause into an agreement as well. Some states have changed their divorce laws to no longer include fault, such as adultery, as a factor in calculating alimony payments and in dividing assets. Even though adultery can be grounds for a fault-based divorce in these states, the unfaithful spouse will not typically suffer financial consequences for cheating. It is important to note that any lifestyle clauses contained within an agreement must be consistent with state law regarding pre- and postnuptial agreements.
 Issues Brought up by Lifestyle Clauses
Some issues to consider in enforcing a lifestyle clause include how to define cheating and to what degree such behavior has to be proven. Different people may consider different behavior as infidelity. Sexual intercourse is the most obvious, but what what about sexual behavior that falls short of intercourse? What about suggestive e-mails or texts? These are issues that could potentially be addressed within a lifestyle clause, but not every situation can be anticipated.
 Court Rulings on Infidelity Clauses
Challenges to infidelity clauses in court have produced mixed results. Some state laws that support no-fault divorce find such clauses contrary to public policy. Other states where infidelity laws are enforceable will uphold the clause as long as the cheating can be proven and the clause does not otherwise violate state law. The problem lies with being able to prove infidelity. In most instances, hard proof of such conduct simply does not exist, or is exceedingly difficult to produce. On the other hand, the effectiveness of infidelity clauses is apparent when a cheating spouse does not want details of an affair discussed in court.
 Can the Clause Prevent Cheating?
Whether employing the use of such a clause in an agreement actually deters cheating is difficult to say with certainty. However, it is possible. It is more likely that the existence of such a clause will start a discussion about the issue between the parties regarding their feelings, needs, and expectations about the relationship. In short, the clause can be beneficial to the couple even if it would ultimately be unenforceable in court. It is imperative that any agreement contain a severability clause in order to uphold the remainder of an agreement in the event the court rules one provision is invalid.
 Divorce Attorney
If you are contemplating marriage and are curious how a prenuptial or postnuptial agreement may benefit you, an experienced family law attorney in Illinois may be able to assist you. The experienced lawyers at Davi Law Group, LLC are prepared to discuss your case with you. Feel free to
contact us
today to schedule a consultation.