Free Initial Consultations

630-580-6373
With offices in Naperville, Joliet, Wheaton, Plainfield & Chicago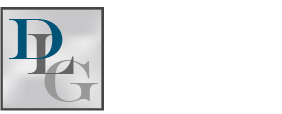 Can My Parenting Time Be Restricted After My Illinois Divorce?
As a parent, one of your biggest concerns in the divorce process is likely how the divorce will affect your relationship with your children, especially if they will not be living with you full-time. Fortunately, in most cases the court will try to establish an arrangement that allocates substantial parenting time to both parents, provided that doing so is in the children's best interests. However, there are circumstances in which parenting time can be restricted, and it is important to understand whether they may apply to your case.
Reasons for Restricting Parenting Time
The primary reason an Illinois court will order restrictions on parenting time is a finding that time with a parent is likely to put the children's physical, emotional, mental, or moral health in danger. The decision to restrict parenting time is not taken lightly and requires substantial evidence of dangerous behavior on the part of a parent. Possible behaviors that may be considered to endanger a child's health include:
Abandonment or neglect of the child
Physical, emotional, or sexual abuse of the child or another person in the household
Criminal acts including sex offenses and other violent crimes
Substance abuse that interferes with parenting abilities
Relationships with other people who pose a danger to the child
Attempts to interfere with the other parent's access to the child
In some cases, restrictions are included in the initial allocation of parenting time established during the divorce process. In other cases, events after the divorce necessitate restrictions or conditions on parenting time. This could be the case if new evidence comes to light, new behavior surfaces, or a parent violates or abuses the parenting time order.
What Restrictions Can a Parent Face?
In the most severe cases, the court may eliminate a parent's parenting time entirely. However, the court will often allow a parent to have some time with the children provided that they adhere to certain conditions. For example, the court could order that another responsible party provides supervision during parenting time, or that exchanges between homes are carried out by an intermediary. A parent may also be barred from using alcohol or drugs or having certain other people present during parenting time. Some parents are ordered to undergo treatment for behavior that puts the children at risk in order to exercise their parenting time.
Contact a DuPage County Parenting Time Attorney
If you believe that your parenting time is at risk of being restricted, the Wheaton family law attorneys at Davi Law Group can help you protect your rights. We will work to contest the claims and evidence presented against you and secure as much time as possible with your children. For a free consultation, contact us today at 630-580-6373.
Source:
https://www.ilga.gov/legislation/ilcs/ilcs4.asp?ActID=2086&ChapterID=59&SeqStart=8300000&SeqEnd=10000000