Free Initial Consultations

630-580-6373
With offices in Naperville, Joliet, Wheaton, Plainfield & Chicago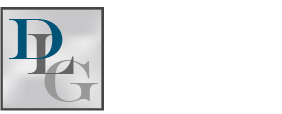 Can My Ex Move Out of State With My Children after a Divorce?
When a divorce happens, one of the parents may choose to move far away. However, if the couple has children, a judge usually decides where they will live and how the parents will take care of the kids. With time, however, one of the parents may start a new romantic relationship and want to move to another state to start a new family. If you do not agree with your ex's plan for parental relocation you need an experienced Illinois attorney to help you navigate these sensitive family law issues.
What is Considered Relocation in Illinois?
Relocation comes into play when parents in Chicago's collar counties consider moving somewhere more than 25 miles away with a child they share with a co-parent. Courts will also consider a move a relocation in other cases, when a parent wishes to move further than 50 miles away within the state of Illinois or to a different state more than 25 miles away.
Can Relocation Affect Child Custody?
According to state child custody laws, moving out of state or to a location that is a significant distance away from the state requires the custodial parent to obtain a court order.
In line with Illinois law, if one parent is primarily responsible for the children, there are rules concerning relocation. If a parent needs to move out of state, they can choose to give up custody and move. That would give the other parent full custody of the children.
Before any plans for potential relocation can start, the noncustodial parent must be notified at least two months beforehand. This notice should provide details about the intended moving date and the new address. It is important for there to be discussions about these plans with all parties who might be impacted by the move.
What are Ways the Court Considers a Child's Well-Being?
These situations are treated very seriously by the court because they can impact a child's well-being and also the rights of the parent who does not have primary custody. The court considers some of the following factors and tries to understand why a parent may want to move:
The age of the child

What the child wants

How far the child will be from other family members

The amount of involvement of the parent without primary custody

Education and religious needs of the child
If the court agrees to change the custody because a parent is relocating to another state, a new parenting plan will be made which could include longer times for visits during holidays and summer breaks.
Contact a DuPage County Drug Crimes Lawyer
If you are worried your ex wants to relocate with your children, know that you have parental rights. At Davi Law Group, an Illinois parental relocation attorney we will investigate the motives for the move and will try to block a parental relocation for our clients. Call 630-657-5052 for a free consultation.