Free Initial Consultations

630-580-6373
With offices in Naperville, Joliet, Wheaton, Plainfield & Chicago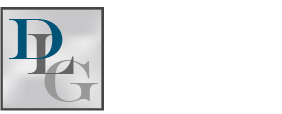 Can Divorce Be Contagious?
The decision to end a marriage is usually not an easy one to make. Often, couples must face a number of difficult decisions when deciding to divorce, especially when children are involved. Outsiders may wonder what happened within a marriage to cause divorce. While any number of factors can and usually do play a part in a couple's decision to call it quits, a new study is suggesting a surprising factor that may play a larger role in an impending divorce than one may realize. According to a news article recently published by CBS 2, the divorce of a friend or loved one may increase a couple's chances of getting divorced as well.
Divorce is Contagious... Just like the flu, a new study from Brown University is suggesting that divorce may also be contagious, and could put anyone's marriage in danger. According to the study, which was comprised of data from thousands of people over three decades, the divorce of a friend or loved one may increase that person's odds of also getting divorced. The findings included that one was 75 percent more likely to get divorced if one of their friends were divorced. Further, an individual was 33 percent more likely to divorce if a friend of a friend obtained a divorce. The trend seemed to end when considering the divorce of a couple three degrees removed. Researchers involved in the study called the findings a social contagion, which indicated the spread of information, attitudes, and behaviors through friends, family, and other social circles. …Or is It? Some are saying that it is not divorce itself that is contagious in such situations, but rather it is the emotions that are tied to the divorce that can be contagious. In other words, those who are constantly around other people who are in unhappy relationships may tend to look at their own relationship more critically. Others were not so sure of the theory, saying the tendency to let other's emotions have such a significant impact on one's own shows a lack of maturity and that a friend or acquaintance's unhappiness should not influence another individual's marriage. There are ways to avoid letting the divorce bug infect another couple. It is advisable not to compare the situation and circumstances of a friend to one's own, since usually, the connections are not found in reality but are rather imagined or created. Often, such comparisons and associations are simply not realistic. Divorce Attorney If you find yourself in a situation in which divorce seems like a likely option, it is best to discuss your case with an experienced divorce attorney. The attorneys at Davi Law Group, LLC can advise you after listening to the facts of your particular case. Please contact us today for a consultation. We have successful experience representing clients in Cook and DuPage Counties, as well as surrounding areas.