Free Initial Consultations

630-580-6373
With offices in Naperville, Joliet, Wheaton, Plainfield & Chicago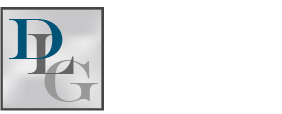 Attorney Dion Davi Named Justinian Society of Lawyers Chapter President
On May 20, Dion U. Davi, founding attorney of Davi Law Group, LLC, will be installed as President of the Cook County chapter of the Justinian Society of Lawyers. We are proud to recognize Dion for this honor and accomplishment, as well as for his service to the Illinois legal community throughout the last two decades.
The Justinian Society of Lawyers was founded in Chicago in 1921 as an association of attorneys of Italian heritage. It has since grown to encompass more than 250 lawyers throughout Cook and DuPage Counties, many of whom have held prominent positions in the local community as well as in the Chicago Bar Association and the Illinois State Bar Association.
Dion has served as an officer in the Justinian Society for many years, first in the DuPage County chapter from 2006 to 2011, including as President from 2010 to 2011. Since 2016, he has served Cook County's founding chapter in roles including Secretary, Treasurer, 3rd Vice President, 2nd Vice President, and most recently, 1st Vice President from 2020-2021.
In addition to his service in the Justinian Society, Dion has been heavily involved in the Illinois legal community since his admission to the Illinois State Bar in 2003. He has held various committee assignments in the Illinois State Bar Association, the Kane County Bar Association, and the DuPage County Bar Association, where he has been repeatedly recognized for his Distinguished Leadership and Meritorious Service.
Dion is especially passionate about improving the practice of family law in Illinois, and his dedication is evident in his commitment to his clients at Davi Law Group. He brings experience, skill, and compassion to each client's case, helping them resolve complicated issues including divorce, parentage, and child custody.
Contact our DuPage County Family Law Firm Today
If you need representation in your family law case, the Wheaton, IL family law attorneys at Davi Law Group can help. Contact us today at 630-580-6373 for a free consultation. Attorney Dion Davi and the rest of our team will answer your questions and help you decide how best to move forward to protect your interests and achieve your desired outcome.
Source:

https://justinians.org/