Free Initial Consultations

630-580-6373
With offices in Naperville, Joliet, Wheaton, Plainfield & Chicago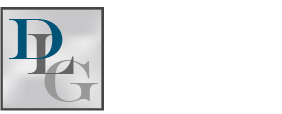 10 Things to Know About Illinois Prenuptial Agreements
While a prenuptial agreement may not seem like the most romantic wedding gift, it is likely one of the most valuable. That is because it does not just protect you in the instance of divorce; it can also set the financial tone for your marriage and reduce the risk of arguments over money. With years of experience assisting engaged couples with their prenuptial agreements, our legal professionals have compiled a list of ten considerations to think about before signing your prenup.
Consider This
More Than Just Money: Prenuptial agreements are not just for the rich and famous. Many couples, particularly millennials, use them to protect their intellectual rights to ideas, inventions, and artistic creations. Of course, not all ideas prove to be lucrative, but the point is that a prenuptial agreement protects your rights to these intangible assets (and any proceeds that may come from them).
Timing is Everything: To effectively protect your assets in the event of a divorce, you will want to sign the prenuptial agreement sooner, rather than later. Sign too close to your wedding date and your spouse could have an argument for signing under duress, which would nullify the details of your prenup.
You Need Your Own Counsel: Engaged couples often assume they can use the same attorney when drafting their prenup, but this is not the most beneficial for either you or your spouse. Just as you would have separate lawyers protecting your interests in a divorce, you should have your own attorney there to safeguard those same interests in your prenup.
Premarital Assets Are Usually Off-Limits: When drafting a prenup, recognize that premarital assets are generally considered off-limits. In an Illinois divorce, premarital assets will be given back to the spouse who brought them into the marriage.
Children Are Excluded: You cannot define parameters for children in a prenuptial agreement. The state requires all decisions regarding parenting plans and child support designations to be made in the best interests of the child at the time of the divorce, not at the time of the prenup.
You Can Include Alimony Provisions: If alimony may be an issue in a potential divorce, you can address it in your prenuptial agreement. This can ensure that the receiving spouse is provided for, but that the amount awarded does not exceed what the payor can handle. You can also waive or exclude alimony in your prenuptial agreement, should that be the path you feel is most appropriate.
'Til Death Do You Part: Prenuptial agreements can even address sole-owned assets in the event of a death. Provisions may be set aside for other family members as well as the spouse.
Honesty is the Best Policy: Be sure to provide full financial disclosure when drafting your prenuptial agreement. Failure to do so could cause it to be overturned in a divorce. Worse yet, you may be penalized for attempting to hide assets.
Fairness is Important: In a divorce, marital assets are divided equitably—or fairly. Your prenuptial agreement should mirror this "fair" standpoint. Otherwise, it could be overthrown during your divorce.
Fair Is Not the Same for Everyone: The term "fair" is subjective. What you deem fair may not seem fair to someone else, your spouse included. As such, it is important to base your prenuptial agreement on the circumstances of your marriage—not what everyone else says is fair.
Contact Our Wheaton Prenuptial Agreement Attorneys
If you are thinking of signing a prenuptial agreement before you marry, contact Davi Law Group, LLC. Our seasoned DuPage County divorce lawyers can protect your interests and help you navigate the process. Schedule your personalized consultation by calling 630-580-6373 today.
Source:
https://www.forbes.com/sites/christinefletcher/2018/09/18/10-things-you-need-to-know-about-prenups/#440ae10562ba