Free Initial Consultations

630-580-6373
With offices in Naperville, Joliet, Wheaton, Plainfield & Chicago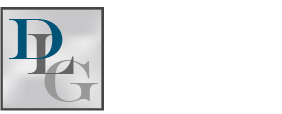 Your Questions About Contested Divorce in DuPage County, Illinois
Deciding to get divorced is often just the start of a long, complicated process. Many people embarking on a divorce feel overwhelmed and confused. There are so many factors to consider and countless questions to answer. Fortunately, you do not have to face divorce alone. A skilled divorce lawyer can explain all of your options and help you take the next steps.
What is a Contested Divorce?
An uncontested divorce occurs when spouses agree on all the terms of the divorce, including property division, child custody, and spousal support. A contested divorce occurs when spouses cannot reach an agreement on one or more issues. For example, the couple may agree on how to share parenting time and parental responsibilities but not how to divide marital property.
Can I Avoid a Contested Divorce?
Some couples are able to reach an agreement on all of the divorce issues without litigation. Alternative resolution methods like mediation may help the couple resolve their disagreements and come to a compromise. The spouses' lawyers may also be able to negotiate on the spouses' behalf and help them reach an agreement. Unfortunately, a contested divorce is sometimes unavoidable.
What Happens During the Discovery Process?
The discovery portion of the divorce case is the fact-gathering stage. Each spouse's attorney will gather the relevant information, including detailed financial information. Sometimes, the discovery process is quick and straightforward. However, if a spouse refuses to divulge the necessary information or lies about important matters during the divorces process, formal discovery tools may be needed to uncover the truth. Interrogatories, requests for production, and depositions are just some of the legal tools divorce lawyers may use during discovery.
Will I Have to Go to Trial?
You may assume that every contested divorce case ends up in a trial. However, only a very small percentage of divorce cases go to trial. The majority of cases are settled through out-of-court negotiations. If the case does go to trial, each spouse will be represented by an attorney. Each attorney will be given a chance to present evidence, make arguments, and examine witnesses. The judge will listen to all of the arguments, evaluate the evidence, and eventually issue a ruling.
Contact a Wheaton Divorce Lawyer
At Davi Law Group, LLC, our knowledgeable DuPage County divorce attorneys can provide answers to all of your questions and advocate on your behalf throughout the divorce process. Call our office today at 630-657-5052 to set up a free consultation.
Source:
https://www.ilga.gov/legislation/ilcs/ilcs4.asp?ActID=2086&ChapterID=59&SeqStart=8300000&SeqEnd=10000000