Free Initial Consultations

630-580-6373
With offices in Naperville, Joliet, Wheaton, Plainfield & Chicago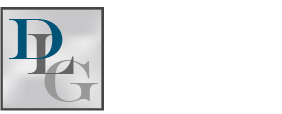 Worried About Your Possessions During the Divorce?
Divorce affects everyone differently. Sadly, many of those going through divorce proceedings result to ugly and resentful behavior, primarily aimed towards the soon-to-be ex-spouse. If one spouse has access to the other's personal property that they know the other cherishes, it is not uncommon for that spouse to threaten or actually sell off or give away those belongings in an attempt to upset the owner. Fortunately, there are ways to deal with this form of attack and ensure that your cherished possessions are protected throughout the divorce process, even while they may be located in the house where your soon-to-be-ex resides.
Protecting Possessions
Think of this real world example: The wife is residing in marital home during divorce. The wife finds her husband's prized baseball memorabilia collection in the basement and decides to put everything in the collection on eBay to spite her soon-to-be-ex.
The most likely defense plan in the example above would be for the husband to meet with an attorney that can file an emergency motion for injunctive relief. An injunction is a type of court order that acts to either restrain an individual from taking/continuing to take a particular action or compels that individual to take a particular action. An injunction can be used specifically to prevent your spouse from irrationally selling off marital or nonmarital pieces of property that have sentimental meaning to you.
To obtain an injunction, a party must establish:
That it possesses a clearly ascertainable right which needs to be protected;
That there will be irreparable injury if the injunctive relief is not granted;
That there is no adequate remedy at law for the injury; and
That there is a likelihood the plaintiff will succeed on the merits.
Even if the property at risk is something that you did not own prior to your marriage, you still have a right to have it protected from your spouse before a court can properly decide on any property issues and distribute the property according to equitable distribution rules. Until that time, all property should remain in the estate, especially pieces that are irreplaceable. Remember that all property acquired by either spouse after the marriage and before a judgment of dissolution is presumed to be marital property, regardless of whether title is held individually or by the spouses in some form of co-ownership. Thus, as long as the items fall within this definition, you would have a clearly ascertainable right to the property.
An irreparable injury occurs when a person can't be adequately compensated in money damages. If your spouse were to sell pieces of property that had sentimental value or were otherwise unique in some particular way, a court could find that you would suffer irreparable injury if your spouse weren't stopped from selling those belongings without your say.
If you are beginning the divorce process and are concerned about certain property that you believe is irreplaceable, contact the experienced
DuPage County divorce attorneys
at Davi Law Group, LLC to ensure that your beloved possessions are protected. Our team can help prevent this vindictive behavior and can quickly act to protect you if it does occur.