Free Initial Consultations

630-580-6373
With offices in Naperville, Joliet, Wheaton & Chicago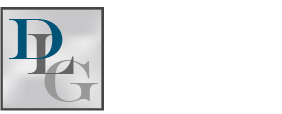 The most common reason for not hiring a lawyer to assist with divorce in Illinois isn not surprising: Many spouses believe they cannot afford legal representation, so they decide to go it alone. You may agree with this position yourself, thinking you can rely on the Internet for assistance with the process. However, attempting to represent yourself in divorce without a legal background is a mistake—similar to trying to fix your car without mechanical training.
Trying to save money on legal representation will likely cost you more in the long run. Hence, you should work with an experienced Illinois divorce lawyer to represent you.
Knowledge of the Law
The Illinois Marriage and Dissolution of Marriage Act covers divorce proceedings, from commencement of the action to the final order of dissolution. The law states the requirements for filing certain documentation, how the court makes determinations on spousal maintenance, factors that impact parental responsibilities and support for minor children, and many other rules that may apply in your case.
Plus, the legal concept of precedent applies to divorce matters, which means you may also need to study divorce case as well. Unless you have a comprehensive, in-depth knowledge of both statutory and case law, you may make costly errors or sacrifice your legal rights.
Understanding of Court Procedure
In addition to case and statutory law, you must also know the rules of court procedure, which can be quite complicated. It is essential to properly serve papers to your spouse when initiating a divorce, and to deliver the required notifications. If you need to request the court to make a ruling on something, you will need to file the right documents for a motion and hearing in order to be heard.
Your Spouse Has a Lawyer
If your spouse retains an attorney, you may think you can trust that person to complete proper paperwork and complete the divorce process. However, keep in mind that the lawyer works for your spouse—not you. Your spouse has the advantage of legal counsel and advice, so you want to level the playing field by retaining your own attorney.
Retain a Qualified Attorney for Your Illinois Divorce
It is understandable that you want to save money when going through divorce proceedings, but refusing to hire a lawyer is a mistake you cannot afford to make. You stand to lose a lot if you make errors with such issues as spousal maintenance, property division, and child support. Therefore, retaining legal counsel is worth the investment.
An experienced DuPage County divorce attorney can help to ensure protection of your interests and will fight for your rights—you may find yourself at a disadvantage if you try to proceed without one. For more information on divorce proceedings or general questions on billing, please contact Davi Law Group, LLC in DuPage County, Illinois.
Source:
http://www.ilga.gov/legislation/ilcs/ilcs3.asp?ActID=2086&ChapterID=59