Free Initial Consultations

630-580-6373
With offices in Naperville, Joliet, Wheaton & Chicago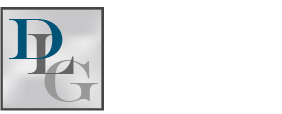 Women have long been disadvantaged in divorce - and usually because they have sacrificed their earning years to stay home and raise children. Even for younger women, this can be a challenge, but those who are nearing retirement run the risk of severe financial loss. Learn how to protect your financial future during a gray divorce, and discover how the assistance of a seasoned divorce lawyer can help you mitigate some of the most common pitfalls and challenges that you are likely to face during the process.
Know Your Assets and Entitlements
Mature women may face many challenges in divorce, but the lack of knowledge is perhaps one of the most damaging. It also happens to be one of the most common issues that women over the age of 50 can face. Many stayed home to care for children during their childbearing years, so they had little to no earnings of their own. A lot of these same women were also left "in the dark" about their financial situation, which only complicates matters even further. Thankfully, women can take back the power and control in such situations.
Search for any documents pertaining to assets and financial information, such as bank statements, retirement and pension account statements, and credit card statements. Take them to your attorney who can then help you find the total value of your marital estate (as well as any assets that may have been hidden). Women are also encouraged to talk to their attorney about their entitlements. For example, you may be eligible to collect against your spouse's social security, even if you never worked. Furthermore, the contributions that you made in your marriage (i.e. raising children) may entitle you to alimony or a larger lump sum in your divorce settlement. Your attorney can help with this.
Divorcing with Logic Instead of Emotion
Divorce can be an emotionally painful process, but if you allow your feelings to get in the way of logic, you could lose far more in your divorce than just a spouse. Emotional attachments to property (i.e. your family home) may cause you to make decisions that are not beneficial for you, and emotional responses to a spouse's requests can cost you far more than your share of their retirement plan. It can elongate the divorce process, and may even increase the chances that your case will need to go to litigation, which is far more costly than a mediated divorce. To avoid this pitfall, ensure you have a support system in place, know where you should turn when dealing with complex legal issues, and find healthy and productive ways to deal with and process grief.
Contact Our DuPage County Divorce Lawyers
At Davi Law Group, LLC, we fight for the rights and entitlements of disadvantaged spouses. Learn how our seasoned DuPage County divorce lawyers can assist you in your divorce. No matter what the circumstance, our attorneys will aggressively pursue the most favorable outcome possible. Call 630-580-6373 to schedule your personalized consultation with us today.
Source:
http://www.latimes.com/business/la-fi-divorce-at-fifty-20180420-story.html