Free Initial Consultations

630-580-6373
With offices in Naperville, Joliet, Wheaton & Chicago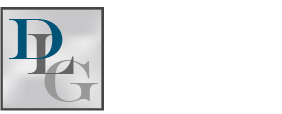 Although the 2017 American Community Survey estimates the number of divorces is on the decline in Illinois, women still need to be aware of how to protect themselves financially, should divorce become inevitable. There are two common financial mistakes shared by a number of divorcing women - not only in Illinois but throughout the United States. By taking a proactive role and getting ahead of these common financial mistakes, women can save themselves a lot of frustration and be better prepared for their future.
1. Not Knowing Your Marital Assets and Debts
In Illinois, there is a presumption that property acquired during the marriage is marital property, therefore it should be divided equitably. However, many women are unaware of the extent of their marital property, which may cause them to leave money on the table. Consider that marital property can include a variety of assets - from retirement accounts and offshore bank accounts to car collections and earnings on investments. It is important to immediately identify and determine the values of these items since knowing these values will allow for a more equitable share in the assets of the marriage.
While it is crucial to know the marital assets, it is just as important to be fully informed of the marital debts. Where there is often a lack of knowledge of assets, the same is often true of marital debts. Debts can include car loans, home mortgages, credit cards, lines of credit, or any other debt. These will be factored into a property settlement along with any assets. If unaware and unprepared for them, you could be financially crippled in your new life, long before you even begin. Thankfully, with guidance and skilled legal counsel, you may be able to overcome such financial hurdles in your Illinois divorce.
2. Not Making a Financial Plan
Once women know where their marital finances stand, they will be better equipped to avoid the second common financial mistake in divorce. Many women neglect to make a financial plan. Women need a financial plan both during and after the divorce. There will be a number of monetary changes taking place very quickly. Having a financial plan is crucial because these changes can be overwhelming.
New budgets may need to be formed for separate living arrangements. A two-income household could quickly become a single-income household. Every living expense must be taken into account. Future living expenses must also be considered (and downsized, if necessary and possible). Women who stayed home with children may need time and updated skills to re-enter the workforce. Child care may be a new expense to add to a financial plan. Long-term finances, such as retirement accounts, must also be considered.
3. Not Hiring a Qualified DuPage County Divorce Attorney
Although divorce rates are declining in Illinois, women need to be proactive when it comes to their finances and divorce. By knowing marital assets and debts and making a financial plan, women are able to take a more proactive role in their future and be ready for the new lives ahead of them. Do-it-yourself plans and declining services should not be an option.
Davi Law Group, LLC can help you do more than just file for a divorce. Our seasoned Wheaton divorce lawyers can assist you in requesting assistance with legal fees, and we can aggressively protect your financial future, regardless of your circumstance. Call 630-580-6373 and schedule a personalized consultation today.
Sources:
https://www.forbes.com/sites/jefflanders/2012/11/27/three-types-of-financial-mistakes-divorcing-women-make-and-how-to-avoid-them/
https://money.usnews.com/money/personal-finance/family-finance/articles/2017-08-14/why-women-should-rethink-their-finances-after-divorce
https://factfinder.census.gov/faces/tableservices/jsf/pages/productview.xhtml?pid=ACS_17_1YR_S1101&prodType=table