Free Initial Consultations

630-580-6373
With offices in Naperville, Joliet, Wheaton & Chicago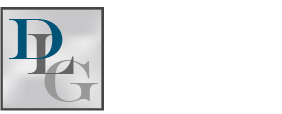 Women: Beware of These Nasty Financial Surprises During Your Illinois Divorce
Divorce can negatively impact almost anyone, but women are more prone to experiencing nasty financial surprises during the dissolution of their marriage. Much of this is because women often abdicate financial responsibilities to their spouses, so they are unaware of what they own and unprepared for the division of assets. Thankfully, there is a way to remedy the situation. Learn more in the following sections, including how a seasoned Illinois divorce lawyer can protect your interests and increase the chances that you will have a healthy financial future.
Nasty Financial Surprises Impact Nearly Half of All Divorced Women
In a study from Worthy, an online marketplace, nearly half of the 1,785 women surveyed experienced a nasty financial "surprise" during the divorce process. Those surprises varied, depending on how and if they managed their finances during the marriage, but some of the most common, unexpected issues that women experienced included:
Marital debt that they had no knowledge of, prior to the divorce;
Less money in their savings or retirement account than they expected;
Having to pay more than expected for health insurance after the divorce;
Assuming child support or alimony awards would be higher or last longer;
Wrongly believing they could keep their marital home;
Not knowing the full worth of their marital estate;
Underestimating the cost of their divorce; and
Failing to anticipate that they would need to return to the workforce.
Women aged 50 and older seemed to experience fewer financial surprises in divorce, partly because they were less likely than younger women to have abdicated financial responsibilities to their husbands (22 percent versus 18 percent), but older women had less time to recover from the financial hit of a divorce. As such, it is highly recommended that all women - especially those nearing retirement - seek seasoned legal assistance while navigating through the divorce process.
Preparing for the Financial Implications of an Illinois Divorce
Women can safeguard themselves against the financial surprises of a divorce by first ensuring they have a clear picture of their financial standing. Find as much information as you can on your marital debts and assets and provide them to your attorney. With their help (and possibly the assistance of a financial advisor), you can develop a strategy that protects your interests and financial future during the entire divorce process.
At Davi Law Group, LLC, we strive to protect our clients from the financial devastation that divorce can cause. Dedicated and experienced, we can aggressively pursue the most favorable outcome possible for your situation. Schedule a personalized consultation with our Wheaton divorce lawyers to get started. Call 630-580-6373 today.
Source:
https://cdn1.worthy.com/cms/files/files/000/001/472/original/Worthy_Divorce_Financial_Study_June_2018.pdf