Free Initial Consultations

630-580-6373
With offices in Naperville, Joliet, Wheaton & Chicago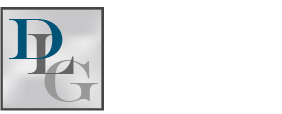 Most experts agree that children thrive when they have positive relationships with both parents, along with extended family on both sides. Unfortunately, life does not always work out that way. In some cases, parents do not agree on which family members should and should not be part of a child's life. Sometimes, a parent may even have good reason to feel that the other parent is unfit to be around their child. Typically, Illinois law allows for children of divorced parents to continue having parenting time with both parents and meaningful relationships with all of their extended family. However, there are, of course, necessary exceptions.
What Is Considered Cause for Termination of Visitation?
Custody laws in Illinois state that unless a child's physical, emotional, mental, and/or moral health is at stake, modifications to a child custody agreement will not be made. Of course, this can be a tough call to make, so when there is a question about the matter of a child's safety, it will probably require an investigation and a hearing. Significant evidence that the accused party is indeed a danger to the child will have to be produced in order for the court to consider changes.
What Types of Visitation Modifications May Be Made?
Family members in the child's life who have visitation rights which could be challenged include a parent, grandparent, sibling, or stepparent. In a "normal situation," all of these relatives would be entitled to regular contact with the child, including in-person visits and electronic or phone contact when the child is not in their physical presence. However, if it can be proven that the child would be in danger during the course of parenting time or visitation with family members, modifications may be made.
In some cases, visitation could be terminated altogether. In others, supervised visitation might be a more feasible choice. In these cases, the family member will be required to follow the instructions of the court, and failure to do so may result in the revocation of visitation privileges. If they are able to show that they have made changes for the better, they may be able to petition to be allowed unsupervised visitation time once again.
Contact a DuPage County Visitation Lawyer Today
If you truly believe your child is in danger from one of the people in his or her life, you cannot delay taking action. An experienced family law attorney can review your case, help you understand your options, and work with you to create a plan of action. Make an appointment with a Wheaton family law attorney who can guide you through this complicated legal process. Call our office at 630-580-6373 and set up a free consultation to discuss your case.
Sources:
http://www.ilga.gov/legislation/ilcs/documents/075000050K602.9.htm
http://www.ilga.gov/legislation/ilcs/documents/075000050K603.10.htm