Free Initial Consultations

630-580-6373
With offices in Naperville, Joliet, Wheaton, Plainfield & Chicago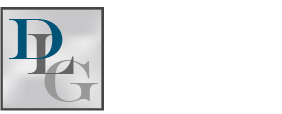 While growing your family through adoption can be a positive and exciting life experience, there are many hurdles and obstacles that prospective parents must overcome. Some are exceedingly difficult to navigate on your own. As such, it is highly recommended that adopting families hire an attorney during the process. Learn more about why in the following sections.
Adoptive and Birth Parents Have More Control Over the Process
Although adoption agencies are a wonderful resource for prospective parents, they tend to pair birth and adoptive parents based on an algorithm, or what they call "the best match." Sadly, these matches are not always "the best" for the involved parties. There could be issues that you were not made privy to, or you may find that your personalities are incompatible. Unfortunately, you may have little to no other options if you go strictly through the agency. An attorney can serve as a mediator and assist with the decision process, which could allow you to have more control over who the prospective birth parents will be. Your attorney can also help to ensure the birth parents understand the legalities of their choice, which may give them more confidence as they move forward through the process.
Plan for and Avoid Potential Complications That May Arise
State laws control the adoption process in each state, and there are various complications that may arise throughout it. For example, the birth mother may have second thoughts about giving her baby up for adoption, or there could be health complications during the pregnancy that may cause the adopting parents to change their minds about the baby (i.e. a genetic deformity). Alternatively, the mother may experience a stillbirth, or there may be medical procedures that a doctor has recommended but that goes against your own belief systems. There is also a possibility that someone at the hospital - perhaps a staff member or the birth mother's extended family - will try to convince her that she is making the wrong decision. A family law attorney can help you plan for or possibly even avoid these (and many other) potential issues.
You Can Have More Time to Prepare for Your New Family Member
Preparing for a new child is an undertaking. There are things to buy and assemble, registries to set up, and areas around the house that need to be baby-proofed. You also have to complete a home study, which takes a great deal of preparation. A family law attorney can give you more time to handle all of this by taking care of all the legal processes involved with the adoption. They can also assist in getting consent from the natural father, who can sometimes be difficult to locate. In short, the assistance of a family law attorney can give you more peace of mind throughout the entire adoption process.
Contact Our DuPage County Adoption Lawyers
Davi Law Group, LLC offers you seasoned, competent legal assistance throughout the entire adoption process. Our DuPage County adoption lawyers can protect your interests while also working to ensure the needs and wants of the birth parents are respected. Schedule your personalized consultation by calling 630-580-6373 today.
Sources:
https://www2.illinois.gov/dcfs/lovinghomes/adoption/Pages/default.aspx
http://www.ilga.gov/legislation/ilcs/ilcs3.asp?ActID=2098&ChapterID=59