Free Initial Consultations

630-580-6373
With offices in Naperville, Joliet, Wheaton, Plainfield & Chicago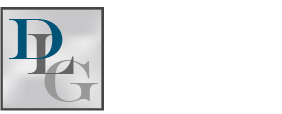 2021 Update: Why Can't I Take My Own Children Out of Illinois?
As a parent, it can be extremely frustrating when your ability to make decisions about your children is limited. However, laws about child relocations and moving a child out of state during a divorce ultimately exist to protect children.
If you are in the middle of a divorce and you share children with your spouse, it is important to understand the laws regarding child relocations and out-of-state vacations. If you want to take your child out of the state or out of the country, you will most likely need permission from the other parent. If you wish to move with your child to a new residence, you may need permission if the move counts as a "relocation." Illinois law considers a move a relocation if:
You move from a home in Cook County, DuPage County, Lake County, Kane County, Will County, or McHenry County to a new residence that is over 25 miles away or outside of Illinois.
You move from a home in another Illinois county to a new residence that is more than 50 miles away or more than 25 miles away and in another state.
If you are relocating with your child and the other parent does not consent to the relocation, you will need the court's permission to relocate. An experienced Wheaton divorce lawyer can help.
Source:
https://www.ilga.gov/legislation/ilcs/documents/075000050K609.2.htm
---
Whether there is an ongoing custody battle or you and child's other parent have a long and settled co-parenting relationship, issues may arise regarding attempts to take children out of Illinois. Understanding and abiding by rules set forth in Illinois law can help ensure you do not lose the chance to spend time with your kids.
Vacation Rules
Be sure to look at your own parenting agreement to determine specific rules regarding your right to take your child out of the state on vacation. There is likely a passage in the agreement regarding what to do when you wish to take the child on vacation out of state. Generally, the parent wishing to take the child on vacation needs to give the other parent notice of where they will be going and the trip details. Critical details include an address and telephone number where the child can be reached during the vacation, as well as the date upon which the child will be back in Illinois. In most cases, a parent will not need to petition the court to take a child on vacation out of state so long as the other parent is sufficiently informed.
Rules on Moving
Moving a child out of Illinois is not as easy as taking him or her on vacation. If you wish to move out of state with your children, you must formally petition the court (the same court that handled your divorce or parentage case) to ask permission for leave to remove your child.You must understand that obtaining permission from the court to take your children out of state permanently is extremely difficult.
To make its decision, the court will consider the best interests of the child standards that are also used during custody proceedings. In fact, the petitioning party has the burden to convince the court that moving out of state is in the best interests of the child. The most important of those factors during a child removal case include:
The likelihood that the move will enhance the general quality of life for both the custodial parent and the children;
The motives of the custodial parent in seeking the move (more specifically, whether the custodial parent is seeking removal purely to defeat or frustrate the other parent's visitation rights);
The motives behind the noncustodial parent in resisting the removal;
How the visitation rights of the noncustodial will be impacted; and
If the removal was granted, whether a reasonable visitation schedule could be implemented that would preserve the child's relationship with the noncustodial parent.
Note that these rules apply to custodial parents in situations of both joint and sole custody. Just because you have sole custody does not mean that you can unilaterally decide to move out of state with your child. Similarly, these rules apply the same to families where the parents were never married.
If you or someone you know has questions about taking a child out of Illinois, contact the experienced DuPage County family law attorneys at Davi Law Group, LLC today. Our knowledgeable team of attorneys can help guide you through the removal laws of Illinois and can help you get court approval if you are seeking an out-of-state move.