Free Initial Consultations

630-580-6373
With offices in Naperville, Joliet, Wheaton & Chicago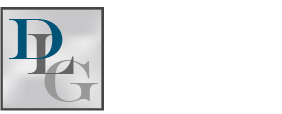 During an Illinois divorce, a couple's marital estate is totaled and then divided according to the law. In that marital estate is not just a couple's assets and income; debt is factored in as well. Unfortunately, this can be especially problematic in a divorce - and not just because it can affect the amount of one's settlement.
Couples might have different values when it comes to money and debt, and one party may have contributed more to the couple's debt load than the other. Alternatively, one party may have less of an ability to repay the debts because they have a fixed or limited earning ability. Whatever the situation, parties are encouraged to educate themselves on dealing with debt in a divorce, and that includes learning how to go about deciding who should pay for the couple's credit card debts.
Making the Decision Through Negotiation
Although some divorces are far too contentious to go through a negotiation, most find it to be an affordable alternative to litigation. Unfortunately, debt is a hot topic that can stand in the way of reaching a final settlement. In some cases, it may even completely derail a couple's hope to end things amicably.
Avoid such issues by ensuring you are educated about your marital finances; know what you own and what you owe as a couple - not just individually. Know what you contributed to your marital debt and income during your time together. Understand what your earning potential is, and how debt will affect your ability to live a financially stable life. Then determine the amount of debt that you can reasonably take on after your divorce.
Making the Decision Through Litigation
If mediation is not an option, or if your negotiations stall out or become too contentious, you can take the matter to litigation. Here, it is critical that parties take precautionary measures to ensure their assets and credit are protected throughout the process, such as:
Making at least the minimum payment on any debts attached to your name;
Watch your credit for applications on new lines of credit;
Removing your spouse from any joint lines of credit; and
Ensuring you have skilled and aggressive legal representation.
At Davi Law Group, LLC, we are committed to protecting your credit and financial future. Our seasoned DuPage County divorce lawyers strive for the most favorable outcome possible, regardless of the situation. Schedule your confidential consultation to get started. Call our offices at 630-580-6373 today.
Source:
https://www.creditcards.com/credit-card-news/help/dividing-credit-card-debt-divorce-6000.php