Free Initial Consultations

630-580-6373
With offices in Naperville, Joliet, Wheaton & Chicago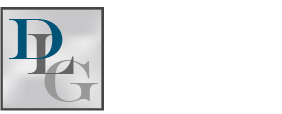 Debt is a serious issue for most Americans. According to a recent study from Northwestern Mutual, the average U.S. citizen has about $38,000 in personal debt - and that excludes their mortgage. If one were to double that for a married couple (almost $80,000 in debt), the importance of understanding how debt is divided in a divorce becomes clear.
Equitable Distribution of Debt in Divorce
In most cases, marital debt is divided in a divorce in the same way as assets: equitably. Essentially, this means debts are allocated according to the income and expense of each party. Keep in mind that this rule usually only applies to joint, marital debts that were acquired during the union. Separate debts that parties acquired prior to the marriage, as well as sole-owned debts, may not be divided in the same manner.
Legal Liability for Debt in Divorce
Regardless of who the debt is assigned to in the divorce, parties can still be held legally responsible for a debt if their name is on the account. Keep this in mind when a portion of marital debt is assigned to your spouse, and have a plan in place for handling a default on the account, should your spouse forget or fail to pay. Otherwise, you may rack up late fees or interest on your account, leaving you with unnecessary added expenses.
Reducing Debt Before Divorce Can Improve the Outcome of Your Case
Although it may not be possible for every couple to reduce or eliminate their debt before they divorce, those that do typically have better overall outcomes. If you are concerned about your credit, or your ability to continue paying off debt when your income to expense ratio has changed, talk to your spouse about reducing your debt load, prior to filing for divorce.
Filing Bankruptcy Before You File for Divorce
If you and your spouse are unable to reduce or pay down your debt before filing, you may want to consider filing for bankruptcy. Not everyone is eligible, but if you are, bankruptcy can provide you with a fresh start in your new, single life. You can also file for bankruptcy after a divorce, but you may no longer be eligible if you wait. Talk to your attorney about your options and the best course of action.
Our Wheaton Divorce Attorneys Can Protect Your Interests
If you have debt and are planning to file for divorce, contact Davi Law Group, LLC. Our skilled DuPage County divorce lawyers can help you develop a strategy that protects your interests. Call 630-580-6373 and schedule a personalized consultation with our offices today.
Sources:
https://www.cnbc.com/2018/08/20/how-much-debt-americans-have-at-every-age.html
https://creditcards.usnews.com/articles/how-credit-card-debt-is-handled-in-divorce
https://illinoisattorneygeneral.gov/consumers/bankruptcy.html