Free Initial Consultations

630-580-6373
With offices in Naperville, Joliet, Wheaton, Plainfield & Chicago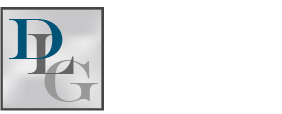 Adoption can be a rewarding way to grow your family. Unfortunately, there are many would-be parents who worry that they are not "good enough" to adopt. Perhaps they struggle to balance their work and home life, or maybe they do not have the best upbringing. Rest assured that these issues may be less relevant than you think when trying to adopt. Learn more about what adoption agencies are looking for in an adoptive parent, and discover how our seasoned family law attorneys can help you skillfully navigate the emotionally trying and legally complex process.
Adoption Agencies Want Loving and Committed Parents
Raising a child is hard work that takes a lot of love and dedication. Adoption agencies understand this, which is why they are less focused on perfection and more concerned with finding loving and committed parents. If you are willing to go the distance for your child, be it financially or by simply ensuring that they have a happy, stable childhood, then adoption may very well be the right path for growing your family.
Adoption Agencies Want Children to Live in a Safe Environment
Safety is a critical element in a child's home - for both obvious and not so obvious reasons. Little kids move quickly, and they are often unable to recognize just how dangerous a situation or object can be. That is why they need attentive, loving parents to watch over them. If you can offer this, then you may be exactly the kinds of parent that the agencies are hoping will apply.
Adoption Agencies Want Parents Who Will Work Hard to Meet the Child's Needs
Meeting a child's needs can be complex, especially if that child has had a difficult upbringing or has health issues. You may need to take specialized parenting classes that help you understand your child's needs. Your child may need therapies or other medical interventions to help them thrive. Agencies want parents that are not only willing to meet these needs, but that will go the extra mile to ensure their child has the best chance at a long, happy future. If you believe that you can rise to the occasion, and are willing to do whatever it takes, then adoption may be the right path for your family.
Contact Our Wheaton Adoption Lawyers
If you are considering adoption, contact Davi Law Group, LLC for seasoned guidance and assistance. Dedicated to helping you grow your family, our Wheaton adoption attorneys will work hard to help you through the process. Call 630-580-6373 and schedule your personalized consultation to get started today.
Source:
https://adoptuskids.org/adoption-and-foster-care/overview/who-can-adopt-foster?gclid=EAIaIQobChMI54G4zKvR4gIVB8JkCh377AsNEAAYASAAEgIeg_D_BwE