Free Initial Consultations

630-580-6373
With offices in Naperville, Joliet, Wheaton & Chicago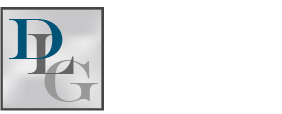 During the divorce process, each party must make a number of difficult decisions. Some of the decisions are fairly simple and straightforward (i.e. who gets the pots and pans). Others, like deciding where one will live during and after the proceedings, can be far more challenging and are rarely considered in advance. To make matters worse, there are often practical, emotional, and financial implications involved. Learn what considerations can help to ease the decision-making process, and discover what an experienced divorce lawyer can do to improve the final outcome of your case.
Examining Your Options
When it comes to living options during and after a divorce, most people have only three: continue living in their current home, purchase a new home, or rent a new home or apartment. Some divorcing parties may also have the option to stay with family or friends (at least for a while), but such arrangements are usually temporary. For this reason, even parties with a fall-back plan are encouraged to consider their long-term living options.
Weighing the Pros and Cons
Divorcing parties tend to experience improved outcomes when they take the time to weigh out the pros and cons of each option. Deciding where you will live is no different. For example, one might wish to stay in their current home to maintain consistency for their children, but the tax implications may be too great. Yet, if there is a great deal of equity in the home, it may make more sense to keep the house, despite the tax burden. Moving into a new home comes with its drawbacks and benefits as well, so consider them carefully before making any final decisions.
Temporary Living Situations
Some parties simply do not have the means or ability to make any hard or fast decisions regarding their living situation. Large amounts of debt, poor credit, and poverty are just a few examples of the scenarios that parties could be facing during the divorce process. In these circumstances, the only option may be a temporary one (i.e. living with friends or family).
Do not be afraid to consider options that seem "out of the ordinary." For example, divorcing parties sometimes utilize bird-nesting and in-house separations until their circumstances improve. Just be sure to also work on a long-term plan that suits your unique needs and desires.
Our Seasoned Wheaton Divorce Lawyers Can Help
At Davi Law Group, LLC, we support our clients through every difficult divorce decision, including those pertaining to their living situation. Skilled and experienced, our Wheaton divorce lawyers can examine your case and explain your options. Regardless of the circumstances, we strive to preserve and protect your best interest and financial future. Schedule your personalized consultation to get started. Call 630-580-6373 today.
Source:
https://wtop.com/business-finance/2018/02/deciding-where-to-live-during-and-after-a-divorce/