Free Initial Consultations

630-580-6373
With offices in Naperville, Joliet, Wheaton, Plainfield & Chicago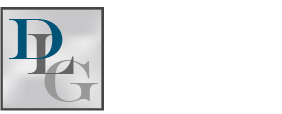 Divorce requires you to make multiple life-changing decisions. One of the first determinations is deciding when to tell your spouse that you wish to end the marriage. Time it poorly and you could compromise the outcome of your case. Wait too long and your spouse may become resentful, which can make negotiations more difficult. Time it just right using these guidelines.
When You Anticipate a Simple Divorce
In a simple divorce, there are very few issues to argue about during proceedings. Marital assets are either clearly defined or minimal. There are no involved children. Issues that cause distrust, such as asset hiding are non-existent. Timing in these divorce cases are less critical than in other situations, but you should still wait to tell your spouse about the divorce until speaking with an attorney. Even the simplest of divorces can become contentious under the right circumstances. Your attorney can help you avoid some of those potential pitfalls before they ever occur, increasing the chances that your case will remain simple.
When You Feel Distrust Toward Your Spouse
Asset hiding, lying, and infidelity can erode trust in a marriage. In a divorce, they can become catalysts for highly toxic situations. As such, it is highly recommended that you do not tell your spouse about the divorce until instructed to do so by your lawyer. That may even mean waiting until you have moved out and the paperwork has been filed.
When You Have Children and Want an Amicable Separation
If you are planning to divorce and have children, you may be aiming for an amicable situation. Earlier disclosure can often help you achieve this goal, but it is still recommended that you speak to your attorney before speaking to your spouse. Approaching disclosure in this way ensures you are informed and prepared for the conversation.
When You Are a Victim of Domestic Violence
Abusers can become violent when they learn that their victim is trying to leave. For this reason, disclosure about the divorce should be handled with great care. You may even need to avoid telling your spouse altogether, and instead, rely on your lawyer to handle all communications. You may want to also consider an order of protection for yourself and any involved children to further minimize your risk of continued violence.
Contact Our Wheaton Divorce Lawyers for a Consultation
No matter what your situation, it is advised that you speak to an attorney before telling your spouse about the divorce. The reasoning for this is simple: you need to be prepared and level-headed to accomplish your goals. Your attorney can give you direction and guidance.
Get seasoned legal assistance by contacting Davi Law Group, LLC for a confidential consultation. Our seasoned DuPage County divorce lawyers approach every case with a personal touch. Call 630-580-6373 to get started.
Source:
https://www.huffpost.com/entry/ask-for-divorce_n_5631041