Free Initial Consultations

630-580-6373
With offices in Naperville, Joliet, Wheaton & Chicago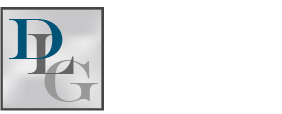 Life's catastrophes do not care what your circumstances are; they just are. Such is the case with job loss and divorce. So what do you do when you or your spouse loses a job whilst knee-deep in divorce negotiations? The following information can help to provide some answers.
Notify Your Attorney of the Situation
Notifying your attorney of the situation is your first (and perhaps most important) step in managing a job loss during divorce negotiations. If you are the one now unemployed, your attorney can help you devise a strategy for moving forward, which may be critical to your financial well-being if you were positioned to pay child support or alimony. If your spouse was the one let off from their job, attempt to understand the cause of the job loss to the best of your abilities and relay that information to your attorney. Depending on the situation, your total settlement may not change (i.e. your spouse voluntarily quit their job or was terminated for attendance issues, which they can control). It is important to note that their obligation to pay spousal support or child support may be temporarily placed on hold, but that does not necessarily mean it will disappear entirely.
Create a Plan for Moving Forward
Regardless of whether it was you or your spouse who experienced the job loss, it is important that you devise a plan for moving forward. If you are the one currently unemployed, take an inventory of any savings you may have on hand to tide you over until new employment can be found. If your spouse is the one now unemployed, determine how you will forge forward if your settlement suffers. Some ideas might include:
Seeking out a second source of income,
Scaling back your lifestyle and adjusting your budget accordingly,
Seeking public assistance (i.e. the Supplemental Nutrition Assistance Program),
Deciding to sell your home in the divorce instead of keeping it,
The idea is to create a financial buffer while you await your spouse's return to gainful employment. Hopefully, the need for such measures will only last a short while, but having a sound plan can allow you to weather even long-term changes to your financial situation.
Contact Our Wheaton Divorce Attorneys
Life is complicated enough without trying to manage divorce on your own. Davi Law Group, LLC can help to ease the stress. Our seasoned Wheaton divorce lawyers are some of the most trusted in the state. Ready to protect your interests at every turn, we can help you successfully transition into your new life. Call 630-580-6373 and schedule a personalized consultation today.
Source:
https://www.forbes.com/sites/frawleypollock/2019/05/30/how-to-handle-job-loss-during-your-divorce/