Free Initial Consultations

630-580-6373
With offices in Naperville, Joliet, Wheaton, Plainfield & Chicago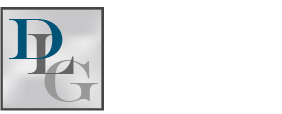 When it comes to divorce, parties often wonder when is the best time to file. Some make their decision based on circumstance (i.e they are fighting more frequently). Others base it on emotion (which some believe to be the driving factor behind the peak divorce times each year). While neither is necessarily "wrong," they are not the best determining factor for determining when to file. Learn what determining factor may give you the best possible chance at a favorable outcome in your Illinois divorce, and discover how a seasoned attorney can help you prepare for the process.
Basing Your Decision on Financial Standing
The end of a marriage can be emotional and tumultuous, but basing your decision on emotional and circumstantial factors alone can leave you (and your spouse) at risk for financial devastation. Part of this can be attributed to the divorce process itself, which is financial, rather than emotional or fault-based. Having a one-income household or being in the dark about your financial situation can further exacerbate the problem. Thankfully, if you base your decision more on your financial standing and readiness, rather than other factors, you can mitigate many of the money-related risks that are commonly associated with a divorce.
Financially Preparing for the Divorce Process
While there is no one "right" time to file for divorce, there are some key steps that you will want to take before doing so. First, ensure you have documentation on all of your marital assets, such as joint bank accounts, vehicles, homes, and retirement accounts. Next, create a post-divorce budget before you file and try to start following it to the best of your abilities. An attorney and a financial advisor can help you with this process. Parties are also encouraged to start earning and saving their own money (if they are not already doing so) and to start building their own credit, independently. It is also important that you close all joint accounts and start monitoring your credit at this time.
Contact Our Wheaton Divorce Lawyers Today
You do not have to wait to contact a divorce attorney until you are ready to file. In fact, it is highly encouraged that you seek legal support sooner, rather than later so that you can start developing a strategic path forward. Davi Law Group, LLC can help. Dedicated and experienced, our Wheaton divorce lawyers always pursue the most favorable outcome possible. Call 630-580-6373 and schedule your personalized consultation with us to learn more.