Free Initial Consultations

630-580-6373
With offices in Naperville, Joliet, Wheaton & Chicago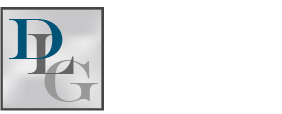 While even happily married parents can disagree over the best interests of their child, those who are going through a divorce are far more likely to argue excessively over the matter. Sometimes this is because there truly is a risk to the child's well-being, but other times, it can be related to a vindictive or alienating spouse. Learn more about what happens in these situations, and discover how a seasoned divorce lawyer can help you mitigate against such issues.
Parents Disagree Over Child's Football Career
In an unprecedented Pennsylvania divorce case, two parents are fighting over whether their son should be allowed to continue his football career. At age 17, he has already suffered three previous concussions. His mother has not questioned their son's doctors, who say there is no reason why he cannot continue playing. His father says he is concerned that continuing to play could cause severe permanent damage. He is filing suit against the mother as a way to advocate for his son, but he fears that his concerns will be dismissed.
Conflict Resolution for Minor Issues
The matter involving the 17-year-old football player is an extreme situation; most parental disagreements are not quite as life-threatening. Yet, there are valid reasons for parenting squabbles during the divorce process. Child support matters, matters relating to parenting time and allocation of parental responsibilities, and even daily parenting issues are some of the most commonly experienced issues. How do you move forward in these matters?
Often, the solution can be found in negotiation. Here, parents can voice and discuss their concerns and attempt to find common ground. However, even with minor child-related issues, squabbles can escalate. That is why parents should know and understand their other options.
Litigation to Resolve Child-Related Issues
When child-related matters cannot be resolved through negotiations, parents can litigate the matter in court. Though typically more costly, there are situations in which such measures are necessary. A prime example is the aforementioned case. However, there are other applicable scenarios (i.e. domestic violence, a history of child neglect, etc.). Just keep in mind that parents are highly encouraged to seek the aid of a seasoned attorney if litigating child-related matters.
Contact Our Wheaton Family Law Attorneys
When your child's best interest is on the line, you need seasoned, competent legal assistance. Experienced in handling complex, high-contention cases, Davi Law Group, LLC is the firm to trust. Schedule your personalized consultation with our Wheaton family law attorneys to get started. Call 630-580-6373 today.
Source:
http://usatodayhss.com/2018/lawsuit-son-can-play-football-john-orsini