Free Initial Consultations

630-580-6373
With offices in Naperville, Joliet, Wheaton, Plainfield & Chicago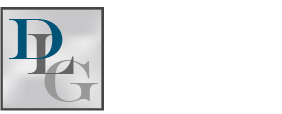 When Can Grandparents Petition for Visitation Rights in Illinois?
While many families cherish the relationship between grandparents and their grandchildren, there are exceptions. Whether a parent has personal issues with the grandparents or truly has reason to believe that the grandparents are a danger to their children, there are certain conditions in which contact between children and their grandparents may have been terminated. There are also situations in which grandparents may feel that children are better off with them than with the actual parents. However, there are specific necessities laid out by Illinois law that dictate whether grandparents can legally pursue visitation or custody rights.
According to the American Academy of Matrimonial Lawyers, Illinois Chapter, the state of Illinois is very "pro-parent" and "anti-grandparent." The rules for grandparents seeking visitation rights are fairly strict. The first prerequisite is that the parent or parents' refusal of grandparent visits must be without good reason.
How to Know if You Have a Case
Aside from showing that parents have unfairly cut off your contact with your grandchildren, your case will need to meet one of the following conditions:
The parent has been deceased, missing, or incarcerated for at least three months.
The parents are divorced or separated, and one parent is not against the visitation.
The child has not been legally adopted by an unrelated party.
The law is a bit different if the child has been adopted by another family member. Laws also vary between maternal and paternal grandparents. It is always best to consult an attorney about questions and information unique to your particular circumstances.
Factors the Court Will Likely Consider
Among countless other things, judges will often look at the relationship between the grandparents and child up to this point (including both the quality and the quantity of time spent), the health and well-being of the grandparents and the children involved, how the visits will affect the child's regular activities, and the wishes of an older child regarding the visitation. In order to be granted actual custody of a child in favor of a parent, grandparents will bear the burden of providing proof of parental incompetence or detrimental behaviors.
Contact a DuPage County Grandparent Visitation Attorney
If you are a grandparent who is hoping to establish visitation or custody rights for your grandchildren, and you are wondering where to start, the Wheaton family law attorneys at Davi Law Group can help you come up with a plan and provide you with dedicated representation throughout the legal process. Call 312-985-5676 to schedule a free consultation and discuss your options for establishing rights to see your grandchildren.