Free Initial Consultations

630-580-6373
With offices in Naperville, Joliet, Wheaton, Plainfield & Chicago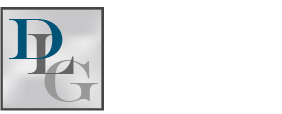 What You Need to Know About Spousal Maintenance in Illinois
No one should be afraid to leave their marriage because they do not know how they will support themselves without their spouse. This fear of financial instability has kept quite a few people trapped in marriages that are no longer working. Spouses who have given up a career or educational opportunities in order to stay home and devote themselves to raising children or maintaining a household may have a difficult time getting back into the workforce. Alimony–now called spousal maintenance–was created to mitigate this problem. Spousal maintenance is not available for every married person who gets divorced, so it is important to consult a lawyer to find out whether you may qualify before making any moves.
What do People Who are Considering Divorce Need to Know About Alimony?
When you are planning to leave your marriage, it is important to have a plan in place to protect your financial stability. This is of particular importance for those who did not work for pay during the marriage. Some critical information about spousal maintenance in Illinois you may need to be aware of includes:
Duration - Spousal maintenance is often impermanent. If your marriage lasted less than five years, you are only eligible to receive payments for 20% of the duration of your marriage - for some, this could be as little as a few months. However, if you were married for more than 20 years, you can receive alimony for the same amount of time that you were married.

No-fault - Spousal support does not in any way depend on whose fault the breakdown of the marriage was. It is not used to punish a guilty spouse or reward an innocent one.

Parenting time - Courts are aware that a newly single parent with primary custody may have a harder time working full time outside the home and earning enough to support the family. These considerations can be factored in.

Ability counts - Judges in Illinois will consider your ability to earn income. If you left college to raise children, you may be more likely to receive spousal support. However, if you were a doctor prior to marriage and could easily return to that career, you are less likely to receive alimony.

Contribution to career - If you helped your spouse advance their career and potential earnings, the court will consider this. For example, if you worked and supported your spouse so they could attend law school, the court may believe that you should fairly see some of the benefit of your spouse's increased earning potential.
There are a number of other factors courts consider before awarding spousal maintenance. Your attorney can give you a better idea of how alimony might work in your specific situation.
Call a DuPage County Divorce Lawyer
If you are worried about supporting yourself after divorce, Davi Law Group may be able to help put your mind at ease. Our Wheaton divorce lawyers will assess your circumstances in order to make the best possible arguments for you to receive the spousal maintenance you deserve. Call 630-657-5052 for a free consultation.
Source:
https://www.ilga.gov/legislation/ilcs/documents/075000050k504.htm