Free Initial Consultations

630-580-6373
With offices in Naperville, Joliet, Wheaton, Plainfield & Chicago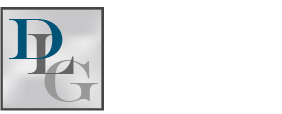 What Types of Parenting Time Restrictions Are Available in Illinois?
In most cases, In Illinois, what used to be called "visitation" is referred to as "parenting time." Similarly, "child custody" is called the "allocation of parental responsibilities." Courts always make decisions about the allocation of parenting time and responsibilities based on what is in the child's best interests. In most cases, children benefit from unrestricted access to both of their parents. However, issues such as addiction and domestic violence can make a parent's home unsafe for children. Fortunately, Illinois provides several different options for restricting parenting time.
Situations in Which Restricted Parenting Time May Be Ordered
Illinois courts will only limit a parent's rights in extreme circumstances. Some of the most common reasons for restricted parenting time include:
The parent has been convicted of domestic violence-related charges

The parent has a severe drug or alcohol abuse problem

The parent has committed a violent crime against the child

The parent has severe mental health concerns that endanger the child

The parent in unable to provide necessary care for a child with special needs
Ways That Parenting Time May Be Restricted
When a parent's parenting time is restricted, he or she will be required to comply with certain rules. There are many different forms of parenting time restrictions, including:
Reducing the amount of parenting time

Eliminating a parent's right to parenting time entirely

Requiring parenting time to be supervised by a responsible third party

Requiring the parent to attend substance abuse treatment

Requiring a parent to post bond before he or she can see his or her child

Requiring the parents to exchange children at a specific location

Limiting a parent's communication with a child

Prohibiting the parent from coming within a certain distance of the child

Prohibiting the use or possession of controlled substances during a parent's parenting time

Prohibiting certain individuals to be present during parenting time
Contact a Wheaton Parenting Time Lawyer
Parenting time restrictions are used to place conditions on a parent's right to spend time with his or her child when unrestricted parenting time would not be in the child's best interests. The court may impose supervised parenting time, mandatory drug or alcohol treatment, and many other restrictions if there is sufficient supporting evidence.
The DuPage County child custody attorneys at Davi Law Group, LLC represent parents who want to restrict the other parent's parenting time as well as parents who are facing restricted parenting time. We can offer trustworthy legal advice and guidance during your case. Call us at 630-657-5052 for a free consultation.
Sources:
https://www.ilga.gov/legislation/ilcs/ilcs4.asp?ActID=2086&ChapterID=59&SeqStart=8300000&SeqEnd=10000000