Free Initial Consultations

630-580-6373
With offices in Naperville, Joliet, Wheaton, Plainfield & Chicago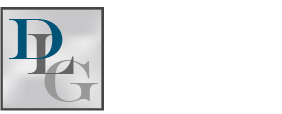 What Steps Are Involved in the Illinois Divorce Process?
If you have recently decided to get divorced, you may be unsure of what to expect. Most people have little to no experience in legal matters when they enter into the divorce process. Understandably, it can seem overwhelming. One way to prepare yourself for divorce is to learn the basic steps typically in the divorce process. Although divorce generally follows the same general sequence of events, special circumstances can change the divorce process considerably. For advice and information catered to your situation, contact a skilled divorce lawyer.
How to Get a Divorce in DuPage County
No two divorces are exactly the same. However, the basic steps in the divorce process are as follows:
Filing for divorce - In the state of Illinois, divorce is technically called "dissolution of marriage." The dissolution process begins with a "Petition for Dissolution of Marriage." The spouse who files the petition and initiates the process is the petitioner. The other spouse is the respondent. Illinois is now a no-fault state which means that you will not need to explain the specific reasons you are seeking a divorce. You must only assert that "irreconcilable differences" have led to the relationship's failure.

Temporary Relief Orders – Most divorces take at least several months to resolve. You and your spouse may choose to request court orders to address divorce issues while the divorce process is ongoing. Temporary orders can address child support, child custody, and financial issues.

Financial Disclosure – The exchange of financial information is a crucial part of the divorce process. If both spouses freely disclose information about their income, property, and debts, this step is fairly simple. However, if a spouse refuses to provide financial information or lies on his or her disclosure, the process is much more complex. Formal discovery involving depositions, interrogatories, and requests for production may be needed if a spouse is not forthcoming with information.

Parenting Plan – If the couple shares children, they will be asked to create a parenting plan. The plan covers how parents will make decisions about the child and how they will allocate parenting time. Parents may submit a joint parenting plan or separate plans.

Resolving Disagreements – The more a divorcing couple agrees on, the easier the divorce process is. Spouses who disagree on property division, child-related issues, or other divorce concerns may be able to negotiate an agreement through their respective attorneys or during mediation.

Divorce Trial – In rare cases, the spouses cannot reach a settlement on the unresolved divorce matters and the case goes to trial. If this happens, the spouses will each be represented by an attorney who will advocate for them in front of the judge. The judge will make the ultimate decision about the unresolved issues.
Contact a DuPage County Divorce Lawyer
If you are getting divorced, contact the experienced Wheaton divorce attorneys at Davi Law Group for a free initial consultation. Call 630-657-5052 today.
Source:
https://www.ilga.gov/legislation/ilcs/ilcs4.asp?ActID=2086&ChapterID=59&SeqStart=8300000&SeqEnd=10000000