Free Initial Consultations

630-580-6373
With offices in Naperville, Joliet, Wheaton, Plainfield & Chicago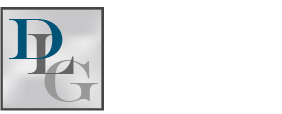 What Should I Include in My Illinois Parenting Plan?
A divorce is never a walk in the park. However, if you and your spouse have children, it can make the ordeal even more complex. In Illinois, you are required to create a parenting plan that describes how you and the other parent will take care of your kids after your divorce is finalized. Including the right elements is critical to promoting your children's well-being, and it can also help you maintain a positive co-parenting relationship with your former spouse.
Elements You Must Include in Your Parenting Plan
According to Illinois law, there are certain elements that should be included in your parenting plan, including:
Where the child will live and each parent's parenting time

Transportation arrangements for exchanges between parents

How parental communication will be dealt with with the child during the other parent's parenting time

A designation of the child's primary address and the parent with the majority of parenting time

What will occur if one parent is unable to carry out assigned parenting time, including an optional right of first refusal allowing the other parent the first option to assume childcare responsibilities

The allocation of important decision-making responsibilities about the child's health, education, health, religion, and extracurricular activities

Each parent's access to a child's medical and school records

A provision that requires parents to tell each other about emergencies, travel plans, and other serious matters

A provision that requires parents to tell each other about a change of residence

How a parent's relocation or future changes to the parental plan will be handled

Each parent's address and phone number
You may also choose to include other provisions in your plan that apply to your personal situation.
What to Do After You Establish a Parenting Plan
After you and the other parent agree on a parenting plan, the two of you will be required to attend a court hearing. A judge will assess your parenting plan to ensure that it includes all the necessary elements and reflects the child's best interests. If the plan does not meet the requirements, the judge will inform you of the changes you have to make before the plan can be approved. If you and your spouse cannot agree to a parenting plan, the court will make the decision after considering separate plans proposed by each parent.
Contact a DuPage County Divorce Lawyer
It is not uncommon for parents to have a difficult time reaching an agreement about a parenting plan. If you and your spouse cannot come to an agreement, a Wheaton, IL divorce attorney may be able to help. At Davi Law Group, we understand how challenging it can be to create a proper parenting plan and want to offer our assistance. Contact us at 630-580-6373 to schedule a free consultation.
Source:
https://www.ilga.gov/legislation/ilcs/ilcs4.asp?ActID=2086&ChapterID=59&SeqStart=8300000&SeqEnd=10000000