Free Initial Consultations

630-580-6373
With offices in Naperville, Joliet, Wheaton, Plainfield & Chicago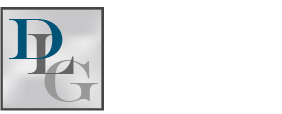 What Kind of Protection Order Do I Need in Illinois?
Domestic violence is, unfortunately, a widespread problem in the United States. Each year, more than 12 million people are victims of physical or sexual violence from an intimate partner, and this abuse often extends to children in the household as well. If you or a family member is suffering from domestic abuse in Illinois, an order of protection can help keep you safe from the perpetrator. An experienced attorney can help you understand how an order of protection works and which type of order is best for your situation.
What is an Order of Protection?
In Illinois, an order or protection can prevent an alleged abuser from continued abuse, physical contact, proximity, and communication with the person who has been abused, as well as that person's children, dependents, or legal guardians. Orders of protection are enforced by local law enforcement officers, and they can be filed independently or together with a petition related to divorce, parental responsibilities, guardianship, or adoption.
Depending on the nature and severity of your situation, you may be able to pursue one of three types of protective orders:
Emergency order of protection: When there is an immediate risk of harm to you or your family member, or if the risk of harm may increase if the alleged abuser has prior notice of your intent to petition for an order of protection, you can seek an emergency protection order preventing further abuse. An emergency order can take effect as soon as the day you file a petition, but it only lasts for two to three weeks, after which a court hearing will be necessary to determine whether the order of protection should continue.
Interim order of protection: When the risk of harm is not immediate, you are typically required to serve the alleged abuser with notice of your petition for an order of protection. An interim order of protection can take effect for up to 30 days between the date when notice is served and the date of the court hearing.
Plenary order of protection: A judge can issue a plenary order of protection lasting up to two years after listening to testimony from the petitioner and the alleged abuser at the scheduled court hearing. A plenary order may also be issued if the alleged abuser fails to show up for the court hearing.
Any of these orders can include a grant of exclusive possession of residence and personal property to the petitioner. However, other remedies including monetary compensation for the petitioner are usually only possible if the judge issues a plenary order of protection.
Contact a Naperville Family Law Attorney Today
When you need protection from an abusive partner or family member, you should contact an attorney as soon as possible to pursue an emergency order or initiate the process of obtaining a plenary order. At Davi Law Group, we are committed to helping our clients stay safe by ensuring that they follow the proper procedures for filing a petition. Contact a DuPage County family law attorney today at 630-504-0176 to request a free consultation.
Sources:
https://www.thehotline.org/resources/statistics/
https://www.ilga.gov/legislation/ilcs/ilcs4.asp?ActID=2100&ChapterID=59&SeqStart=500000&SeqEnd=4200000