Free Initial Consultations

630-580-6373
With offices in Naperville, Joliet, Wheaton & Chicago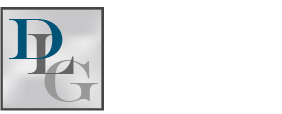 Domestic violence is "a pattern of behaviors utilized by one partner (the abuser or batterer) to exert and maintain control over another person (the survivor or victim) where there exists an intimate, loving and dependent relationship", according to the National Coalition of Anti-Violence Programs.
Although domestic violence is often defined as heterosexual women's problem, they are not the only victims of abusive behavior. Domestic violence has been observed in many kinds of relationships, including same-gender relationships. In domestic violence, the violent spouse uses different types of abusive behavior to gain the sole control of the relationship. The victim cannot make independent decisions without suffering consequences from the violent spouse which leads to constant fear and anxiety. The abuser tries to isolate the victim and prevents them from getting help. Not all abusive relationships are necessarily similar. The behavior of the abuser and the tools of abuse he or she uses to gain and maintain control in the relationship determine the type of the abusive relationship. However, there are some general tendencies how violent spouses abuse their partners or children. These can be, for example, some of the following behaviors:
Isolation, including limiting or prohibiting victim's contact with family or friends
Withholding or otherwise controlling or restricting access to finances
Harming, attempting or threatening to harm, victim or the victim's family, friends, children and/or pets physically
Threats or attempts of suicide or harm to self if victim tries to end a relationship or does not comply with an abuser's demands
If you or someone you know has been assaulted or otherwise mistreated by a family member, you need help immediately. A skilled lawyer can help you to obtain an order of protection against the abusive spouse. Contact a compassionate and dedicated family law attorney in Illinois today.
Image courtesy of Ambro/Freedigitalphotos