Free Initial Consultations

630-580-6373
With offices in Naperville, Joliet, Wheaton & Chicago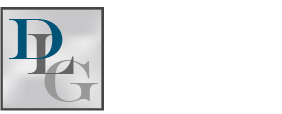 When it comes to money, some spouses will stop at nothing to keep more than their fair share in a divorce. Offshore accounts, cryptocurrencies, and foreign real estate are just some of the tools that sneaky spouses use to hide money.
Sadly, only so much can be done to track down the missing money in a divorce - and even a skilled team of professionals have their limits. The money does sometimes surface after the divorce has been finalized, however. Learn what options you may have in such a situation in the following sections, and discover what our seasoned divorce lawyers can do to assist you.
Following the Money Trail - When Clues Resurface After the Divorce is Finalized
Most deceptive spouses think only about the immediate situation; rarely do they consider what might happen if you discover the hidden assets once the divorce has been finalized. As such, they may begin to relax their spending habits once the proceedings are over, giving you the evidence you need to reopen your divorce case.
Alternatively, your ex-spouse may accidentally divulge a piece of information that can help you in tracking down the missing money. An example could include an ex-spouse that suddenly starts taking frequent trips to a foreign country. More likely than not, they have assets stored in or near that location, hidden away from the sights of both their spouse and the government.
While you could attempt to follow the money trail yourself, it is usually more prudent when parties bring the matter to their attorney. With a trove of resources to help you, knowledge in what it takes to track down missing assets and an in-depth understanding of the law, a skilled divorce attorney can mitigate or even remove many of the obstacles that you are likely to face along the way. They can also help in determining when you have enough evidence to reopen your divorce case so that you can begin to pursue the settlement to which you are entitled.
Our Wheaton Divorce Lawyers Can Help Pursue the Divorce Settlement You Deserve
Although the law does not place a statute of limitations on modifying your divorce, it is usually better to reopen the case sooner, rather than later. The skilled DuPage County divorce modification attorneys can advise you on the steps forward, and we can help you navigate the investigative and court processes. Call our offices at 630-580-6373 and schedule your personalized consultation today. No matter what the situation, we aggressively pursue the most favorable outcome possible.
Sources:
https://www.telegraph.co.uk/money/consumer-affairs/bitcoin-bonuses-five-ways-divorcing-spouse-could-hiding-assets1/
http://www.ilga.gov/legislation/ilcs/fulltext.asp?DocName=073500050K2-1203
http://www.ilga.gov/legislation/ilcs/fulltext.asp?DocName=073500050K2-1401
http://www.ilga.gov/legislation/ilcs/ilcs5.asp?ActID=2086&ChapterID=0