Free Initial Consultations

630-580-6373
With offices in Naperville, Joliet, Wheaton & Chicago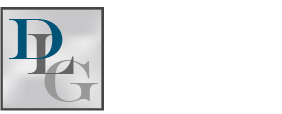 During the Great Recession, many savvy investors jumped into the housing market - and a decent percentage of them hit it big. Their success, paired with popular house-flipping television shows, caused many "average" people, who had no real investment experience, to jump into the market as well. What happens to these investors when a divorce occurs? Learn more about how real estate is divided in an Illinois divorce, and discover what our seasoned Wheaton divorce lawyers can do to assist you with the process.
Dividing Real Estate with a Prenuptial Agreement
Ideally, investors would have a prenuptial agreement in place before a divorce, as this is the easiest way to ensure a straightforward division of the marital assets. Granted, there are situations in which a prenuptial agreement may not be honored (i.e. a prenuptial agreement signed under duress), but these are fairly rare. Just note that investors are highly encouraged to seek legal assistance when drafting their prenuptial agreements, as this decreases the risk of legal issues in the division of the marital estate.
Dividing Real Estate Without a Prenuptial Agreement
If the couple does not have a prenuptial agreement in place, the entire marital estate must be valued and equitably divided. Unfortunately, in high asset situations (which most divorces involving real estate are), the asset division process can be extremely complex. As such, it is highly critical that both parties have a seasoned attorney on their side, protecting their interests.
Parties may also be faced with a difficult decision: Do they sell their real estate and divide the profits, or does one party take the real estate and compensate the other? On the one hand, parties who sell their real estate may be giving up their passive income, and thereby their financial goals and future financial security. On the other, if one party wishes to retain the investment properties, they are faced with the challenges of compensating their spouse - and not just for the current value of the properties, but also the future income that the properties are expected to generate.
Contact Our Wheaton Divorce Lawyers
At Davi Law Group, LLC, we understand the importance of securing your financial future after a divorce. Our seasoned DuPage County divorce attorneys will not just advocate for you, we will aggressively pursue the very best outcome in your case. Schedule your personalized, no-obligation consultation by calling our offices at 630-580-6373 today.
Sources:
https://wtop.com/news/2018/12/real-estate-mistakes-you-dont-want-to-make-in-a-divorce/
https://www.forbes.com/sites/jbrewer/2018/08/14/getting-a-divorce-financial-issues-to-consider/#4431fc773087