Free Initial Consultations

630-580-6373
With offices in Naperville, Joliet, Wheaton, Plainfield & Chicago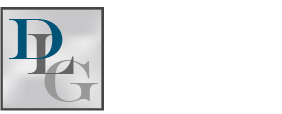 What Happens if You Do Not Pay Child Support in Illinois
In many cases, one parent is ordered to pay child support to the other upon completion of (or during) the divorce. However, sometimes the payor parent does not pay the child support that he or she owes, based on certain circumstances. There are many consequences for failing to pay child support and it is important to understand these if you have a child support obligation in the state of Illinois.
Child Support Enforcement Program
The Illinois Department of Healthcare and Family Services' Division of Child Support Services has a Child Support Enforcement Program. This program monitors child support payments and can help step in if a parent alerts the agency that he or she is not receiving the mandated child support payments. The Child Support Enforcement Program will either begin collection activity against the payor parent or, if the parent that owes money collects public assistance, it will take the money directly from that parent's public assistance benefits.
Wage Garnishment
If the payor parent does not receive public benefits, then the Child Support Enforcement Program will begin the process of wage garnishment. Wage garnishment is a process through which money is withheld directly from the paycheck of the parent that owes money. In order to garnish wages, the enforcement program needs to obtain a court order.
Other Attachments
Other than garnishing wages, the state can also "attach," or take, other assets of the payor parent. For example, the Department of Child Support Services can intercept state and federal tax returns or seize bank accounts. However, first, the department has to send the payor parent a letter notifying him or her of its intentions. The state will sometimes use private collection agencies to obtain these assets.
Suspension of License
Illinois law allows the suspension of driver's licenses and professional licenses for people who are over 90 days behind on child support payments. There are two ways for a license to be suspended: through court order or through Department of Healthcare and Family Services order. Either the court or the department submits a form to the Illinois Secretary of State, who then approves the suspension.
Criminal Charges
If the refusal to pay child support is willful, the payor parent may be subject to criminal charges and jail time. If child support has not been paid for at least six months or more than $5,000 is owed, the Department of Child Support Services can request that state or federal charges be filed. The severity of the charge and the penalties attached are dependent on how much money is owed and/or how much time has passed since the payor parent has paid support.
Contact Us for Help
If you are owed child support, you should contact a knowledgeable attorney to help you enforce your judgment. Conversely, if you owe child support you should also contact a skilled attorney to help make arrangements for payments or to help you lower your monthly payments to an amount you are able to pay, so you do not face any of the consequences above. Our dedicated DuPage County child support lawyers at Davi Law Group, LLC can help you with all of your child support-related legal needs.
Sources:
http://www.ilga.gov/legislation/ilcs/ilcs3.asp?ActID=2089&ChapterID=59
https://www.cyberdriveillinois.com/departments/drivers/deadbeats.html