Free Initial Consultations

630-580-6373
With offices in Naperville, Joliet, Wheaton & Chicago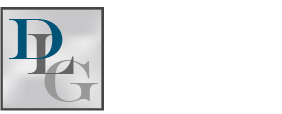 In Illinois, the law places an obligation on both parents to support their children. After a thorough review of the finances, a court will determine how much one parent must pay the other in monthly child support.
The goal of child support, according to Illinois law, is to provide funds "reasonable and necessary for the support of the child, without regard to marital misconduct." Under the law, parents have a duty to pay for the educational, physical, mental, and emotional health needs of the child.
There are standard child support guidelines in the law, and a court may deviate from the guidelines based on the child's needs or the parent's ability to pay. For example, it is likely that a court will order that the child's standard of living, had the parents not divorced, be maintained.
Usually, the setting of child support will be based on a simple mathematical calculation. However, once the reality of paying child support hits or unforeseeable events change your circumstances, you may find yourself unable to meet your obligations.
There are numerous ways the state may attempt to get you to pay, including:
Seize income tax refunds;
Wage garnishment;
Putting a lien against property;
Bank account garnishment;
Suspending or revoking a driver's license;
Requesting criminal prosecution;
Denial of a U.S. passport, if over $2,500 in behind in payments;
Name and picture of the parent on the "Illinois Deadbeat Parent" website, usually if over $5,000 in arrears; and
If you owe more than $10,000, a court may sentence you to jail time.
If the paying parent relocates out of state, a child support order is still enforceable under the Uniform Federal Family Support Act.
Contact an Illinois Child Support Lawyer
If you have fallen behind on your payments, an attorney can help. An attorney will protect your rights and make sure that proper procedures are followed. If needed, a lawyer can also argue to have your child support payments lowered.
Our firm also represents the payee parent who is owed back support. This can be a frustrating place to be in, and there are legal mechanisms on your side to help get your children the money they need.
There are several major changes to family law in Illinois effective July 2017. These changes may be beneficial to your situation. Call the experienced DuPage County child support attorneys at Davi Law Group, LLC today.
Source:
http://www.ilga.gov/legislation/ilcs/documents/075000050K505.htm