Free Initial Consultations

630-580-6373
With offices in Naperville, Joliet, Wheaton, Plainfield & Chicago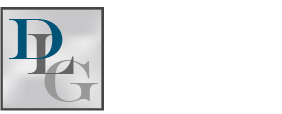 What Happens During Divorce Mediation in DuPage County?
Divorce mediation is an alternative resolution method available to Illinois residents getting divorced. In some situations, the court requires a couple to attend mediation. Although it is not appropriate in every circumstance, many divorcing couples have reached agreements about unresolved divorce matters through mediation. Read on to learn what to expect during the mediation process and how mediation may benefit you.
Understanding the Mediation Process
To get divorced, couples may need to address the division of marital property, child custody, spousal maintenance, and several other issues. Reaching an agreement on these issues outside of court is usually preferable to divorce litigation. However, many divorcing spouses struggle to discuss divorce concerns in a practical, productive manner. Understandably, years of pent-up frustration and anger can interfere with the spouses' attempts to resolve outstanding divorce issues. This is where a mediator can help.
A mediator's job is to act as a neutral third party during divorce negotiations and discussions. The mediator does not tell the couple what to do or how to resolve divorce concerns. Instead, he or she empowers the couple to reach their own conclusions. Mediators are trained in conflict resolution, effective communication techniques, and de-escalation tactics. They use these skills to help couples find practical solutions to unresolved divorce issues.
Is Mediation Right for Me?
Mediation is often a great first step for couples who wish to resolve their divorce outside of the courtroom. The process can help a divorcing couple find common ground and identify where they agree and disagree. Many couples have successfully resolved divorce issues through mediation. However, the process is not always enough to resolve each and every disagreement.
There are some situations in which mediation is not recommended. Mediation is often inappropriate for spouses with a history of abuse or domestic violence or a major power imbalance. For couples with complex financial or child-related concerns, mediation alone may be insufficient.
Contact a DuPage County Divorce Lawyer
During divorce mediation, divorcing spouses meet with a mediator to discuss issues like asset division, parenting time, parental responsibilities, alimony, and more. Many couples have been able to reach practical solutions to their divorce issues through the mediation process. However, mediation is not always enough.
If you are thinking of getting divorced, contact a Wheaton divorce attorney from Davi Law Group to discuss all of your options. Call us today at 630-657-5052 for a free, confidential case evaluation.
Source:
https://www.ilga.gov/legislation/ilcs/ilcs3.asp?ActID=2489&ChapterID=51