Free Initial Consultations

630-580-6373
With offices in Naperville, Joliet, Wheaton & Chicago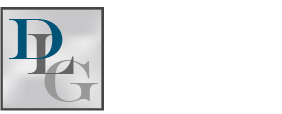 According to the U.S. Census Bureau, approximately 20 percent of all businesses in the United States are now owned by women. While the 2.8 percent increase from the previous year might be considered a win for gender equality, female business owners still face serious risks if their marriage ends in a divorce. Learn how to protect your enterprise during an Illinois divorce in the following sections, and discover how a seasoned divorce lawyer can assist you with the process.
Divorce Risks Often Higher for Female Business Owners
While any business-owning party can be at risk for extreme financial loss during a divorce, the overall risk for female entrepreneurs is significantly higher. Part of this could be because men are more likely to protect their companies, as they have been advised to do so for decades, but other factors play into this increased risk as well. For example, women are more likely to be the victims of domestic and financial abuse. They may also be less likely to envision their company as successful (until it actually is). Women are also less likely to initiate a prenuptial agreement, even when they have a substantial amount of wealth before their marriage.
Protecting Your Business During an Illinois Divorce
Ideally, female business owners would take proactive steps to protect their businesses, long before divorce ever becomes an issue (usually with a prenuptial or postnuptial agreement). Unfortunately, such agreements are no longer an option once the proceedings start. Instead, female entrepreneurs must then rely on other measures to protect their business, such as:
Obtaining a private business valuation, separate from the one done by the courts;
Ensuring all business and accounting documents and records are in order;
Removing the spouse as a business partner (when applicable);
Seeking assistance from a skilled financial advisor;
Removing the spouse as an authorized user on any business accounts;
Putting a freeze or hold on joint accounts to prevent asset dissipation; and
Hiring a seasoned divorce lawyer before divorce proceedings begin.
Contact Our DuPage County Divorce Lawyers
At Davi Law Group, LLC, we protect the interests and financial future of our clients. Dedicated and experienced, our Wheaton divorce attorneys are some of the most trusted in DuPage County. Call 630-580-6373 and schedule your consultation to obtain immediate assistance with your Illinois divorce. No matter what the situation, our legal team will aggressively pursue the most favorable outcome possible for your case.
Sources:
https://www.forbes.com/sites/jefflanders/2018/10/02/women-divorce-proof-your-business-now/
https://www.census.gov/library/visualizations/2017/comm/women_owned_businesses.html