Free Initial Consultations

630-580-6373
With offices in Naperville, Joliet, Wheaton, Plainfield & Chicago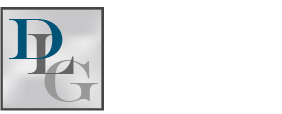 What Are The Options For Changing Your Name After A Divorce In Illinois?
About 70 percent of U.S. women change their last name to their spouse's last name when they get married. Some men also decide to change their last name to their spouse's last name upon marriage. For many, this tradition is an important sign of love and commitment. When a marriage ends, however, the name may no longer reflect the current reality. Many divorcing spouses wish to change their name back to what it was before they were married but they have questions about how the process works.
Do I Have to Change My Name When I Get Divorced?
Not everyone wishes to revert to their maiden name after a divorce. For many, their name is an important part of their identity. Your name may have significant personal value to you – even if you share it with someone you are divorcing. You may also want to keep your married name so you can have the same name as your children.
For others, their name is an important part of their career. They fear that changing their name will make it harder for potential customers, clients, or investors to find them. This being said, there is no rule stating that you must change your name after divorce. If you choose to keep your married name, that is completely up to you.
How Can I Change My Name Back to My Maiden Name?
Usually, anyone who wishes to change their name must file an official request with the clerk of court and attend a hearing with a judge. However, the process is simplified for those getting divorced. If you do decide to change your name after you are divorced, you can request the name change as part of your divorce decree. You will not have to take additional steps or file a separate request to revert to your maiden name. However, you will be responsible for updating your name on your driver's license, social security card, bank accounts, utilities, and other accounts.
For some, divorce represents a fresh start. To demonstrate this, some spouses choose an entirely new name after divorce. They do not revert to their maiden name or continue using their married name. If you wish to use a name other than your maiden or married name after divorce, you will need to request a name change with the court and attend the hearing just as someone would do outside the context of divorce.
Contact a Wheaton Divorce Lawyer
For legal guidance during your divorce, contact the trusted DuPage County divorce attorneys at Davi Law Group. Call us at 630-657-5052 for a free, confidential initial consultation.
Sources:
https://www.bbc.com/worklife/article/20200921-why-do-women-still-change-their-names