Free Initial Consultations

630-580-6373
With offices in Naperville, Joliet, Wheaton & Chicago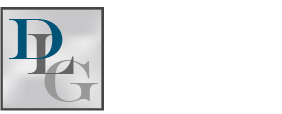 Studies have long shown that divorce can impact the academic performance of children, but a new research project provides even more insight into the types of families that are more likely to see such issues after a divorce. Learn more in the following sections, and discover how our seasoned attorneys may be able to help improve the outcome for your children.
Study Examines Academic Issues in Children After Parental Divorce
The study, which was published in the Proceedings of National Academy of Sciences, examined the families and socioeconomic demographics of 11,512 children and 4,931 children to determine their risk of divorce. Researchers then cross-referenced the data and compared it to the educational outcomes of the children who ultimately experienced a divorce, as well as those who did not. Children from families that had a low risk of divorce saw a greater risk of poor academic performance and an increased risk of not completing their education.
Specifically, the children from families with a low divorce risk were 6 percent less likely to graduate from high school, and approximately 15 percent less likely to graduate from college. In contrast, children who came from families with a high risk of divorce suffered almost no academic deficit after the separation of their parents.
Does this necessarily mean that well-to-do families should forgo a divorce, despite the conflict or issues in their marriage? Moreover, does the data suggest that parents with a high risk of divorce have no reason to worry about their child's academic performance, post-divorce?
The Surprising Truth About Divorce's Impact on Children
The data on divorce and the impact it has on children is constantly evolving. In fact, recent studies have even revealed that children in high conflict situations may actually benefit more from a divorce than having their parents staying together. So what of the information from this most recent study? Based on experience, and on the ever-increasing amount of data, the outcome for children of divorce is often determined by the environment they are exposed to during the process - not the divorce itself. As such, it is critical that parents strive for the most amicable split possible.
Our Wheaton Family Law Attorneys Can Improve the Outcome in Your Illinois Divorce
At Davi Law Group, LLC, we know there is more on the line in a divorce than money. We safeguard your child's well-being and future through creative, compassionate counsel. Schedule your personalized consultation with our DuPage County divorce attorneys to learn more. Call 630-580-6373 today.
Sources:
http://time.com/5559611/divorce-hurt-wealthier-kids-school/