Free Initial Consultations

630-580-6373
With offices in Naperville, Joliet, Wheaton & Chicago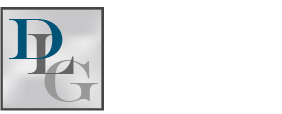 Divorce, in and of itself, does not typically cause credit issues, but events and situations that arise during the proceedings could negatively impact your credit. Thankfully, divorcing parties can mitigate against potential credit problems that may occur during and after their divorce proceedings. Learn how, and discover what an experienced divorce attorney can do to improve the overall outcome of your case.
You May Need to Refinance the Family Home
If you and your spouse have agreed that you will keep the family home and that it should be only in your name, you will likely need to refinance. On the one hand, refinancing removes your spouse, which takes away any rights they might have otherwise had to the home. On the other, it typically requires a hard hit to your credit report, which can decrease your score. It may also result in a higher debt-to-income ratio for you. Consider carefully whether these issues are worth keeping the home over, or if it might be more prudent to sell the house and split the settlement.
Decreased Income Can Lower Your Credit Limits
Going from two incomes to one can affect your life in many ways; decreased credit limits are one of the less anticipated ones. It may also occur without warning, and the only notice may be a letter in the mail. Because of this, you could find yourself in a difficult situation. If, for example, your credit cards were the only means of support you had during the divorce proceedings and your limits are lowered, you may have less to live on. A decrease in credit card limits can also have a negative impact on your score if it places you close to your maximum spending limit.
While there is little you can do about a creditor changing your spending limits, you can anticipate the possibility of such issues during your divorce. Ideally, you and your spouse would work toward paying off credit card debt before proceedings begin, but this is not an appropriate option in every case. An experienced attorney can help you decide what approach may be most suitable for your unique situation.
Divorce Proceedings Can Turn Contentious
At its core, divorce is a legal business transaction that occurs between two parties, yet no one can deny the emotional aspects of this process. Those feelings – be they grief, a sense of betrayal, anger, or abandonment – tend to simmer under the surface. If struck in just the right way, perhaps an argument over an item that held sentimental value or who gets Christmas with the kids, those feelings can rise to the surface and turn what was once a somewhat amicable exchange into a contentious one.
If this occurs, it can wreak serious havoc on your credit. Your spouse may refuse to pay their share of the debts, and if your name is on them, your score will be affected as well. They may try to shut down joint accounts before you were ready or that you had planned to shift over into just your name, and that can affect your score as well. Vengeful spouses can do awful things in the heat of the moment, so try to limit your communication by letting your attorney handle most exchanges, and do your best to keep any necessary exchanges as business-like as possible.
Contact Our DuPage County Divorce Lawyers
At Davi Law Group, LLC, we understand that divorcing parties have numerous concerns about how the proceedings will affect their lives. Our DuPage County divorce lawyers strive to put your fears to rest and your mind at ease by serving as your advocate throughout the entire process. Skilled and experienced, we offer personalized divorce services to suit your needs. Call 630-580-6373 and schedule your consultation with us today.
Source:
https://www.marketwatch.com/story/what-a-divorce-can-do-to-your-credit-2017-12-28