Free Initial Consultations

630-580-6373
With offices in Naperville, Joliet, Wheaton & Chicago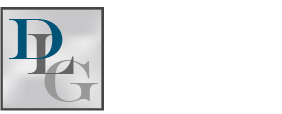 On its face, the Illinois Voluntary Acknowledgement of Paternity (VAP) seems like a simple form. It requires basic information about the mother, the child, the person asserting parentage, and other details. The benefit of using a VAP is that paternity is established without having to go to court. However, it is critical that you know the legal implications of executing the form—no matter what position you are in as a parent.
Before you consider this method of establishing paternity and sign the VAP, make sure you talk to a qualified Illinois parentage attorney to fully understand your rights and obligations.
VAP Basics
In Illinois, a child is presumed to be the offspring of two parents only if these individuals were married at the time the child was either born or conceived. Where the parents were not married, only the person who actually bore the child is considered a parent and can be listed on the birth certificate. It is possible to overcome the presumption and establish parentage through executing the VAP or by going to court for a determination on paternity.
Execution of VAP Forms
When two individuals agree and desire to both be considered parents, they can prepare a VAP for purposes of paternity. The form requests information about the child, the mother, and the person who wants to be identified as a parent. Both parties must sign and have their signatures witnessed by an adult who is neither the child nor one of the parents. The witness also signs and dates the VAP, including contact information. The VAP document can be completed at birth or any time after that date.
Responsibilities for Child Support
Once the form is complete, the person acknowledging paternity is the parent for all legal purposes and will immediately be responsible for many aspects of the child's life. There is the obligation to pay child support, contribute to medical expenses, insurance, and other costs. Plus, the form states that the person waives the right to consult with a lawyer, request a hearing, or submit to DNA testing. It is possible to rescind or challenge the VAP, but the process is expensive and time-consuming.
Talk to an Illinois Parentage Attorney First
This description of the VAP form and execution requirements is not a substitute for the comprehensive legal knowledge that a skilled Illinois attorney brings to the table. Establishing paternity through this method carries significant legal obligations, and it is not easy to undo the arrangement that is created by the VAP process.
Before you sign off on the VAP form, consult with a skilled DuPage County family law attorney that has specific experience in Illinois parentage cases. For more information on VAP and other methods of proving paternity, please contact Davi Law Group, LLC today.
Source:
http://www.ilga.gov/legislation/ilcs/ilcs4.asp?DocName=075000460HArt%2E+3&ActID=3638&ChapterID=59&SeqStart=1600000&SeqEnd=3100000