Free Initial Consultations

630-580-6373
With offices in Naperville, Joliet, Wheaton & Chicago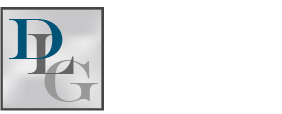 As a grandparent, you know that the relationship you have with your grandchildren is one of the most rewarding and special bonds that you can have. However, if your child has gone through a messy
divorce
or
custody
battle, it can impact your ability to spend as much time with your grandchildren. Many states uphold a strong set of rights for grandparents and other close relatives, including siblings. But under Illinois law, many rights afforded automatically to parents are harder for grandparents to assert.
How to Seek the Right to Visitation
Unlike visitation for parents, visitation for grandparents is not guaranteed. However, as a grandparent, you do have the right to ask a family law judge to grant you visitation time with your grandchildren. Under Illinois statute, you can file a petition if certain circumstances exist that have been preventing you from seeing your grandchildren. The statute requires you to establish that one of the parents has caused an "unreasonable denial of visitation," and that one of these conditions applies:
The child's other parent is deceased, missing, incarcerated, or has been deemed incompetent;

If both parents are still in the picture, at least one parent does not object to you visiting the child;

You are a close maternal relative, if paternity has not been established; or

You are a close paternal family relative, if paternity has been established.
You must also show that it will be harmful to the child's "mental, physical or emotional health" if you are not permitted to visit them. The court must consider these conditions, along with a set of factors laid out by the law, which include:
The child's wishes;

The child's mental, physical and emotional health;

Your mental, physical and emotional health;

Your reasons for filing a petition for visitation;

The reasons that a parent may have for denying you visitation;

The amount of visitation time sought; and

The history of contact between you and your grandchild.
A judge will always place the greatest weight on the best interests of the child, and will grant or deny the right of grandparents to visit their grandchildren on this basis.
A Custody Lawyer Can Help
For many families, coming to a reasonable agreement about visitation of children outside of court is a preferable option. A dedicated family law lawyer can help explain your options and the possible ways to go about guaranteeing that you will be able to spend time with your grandchild, even if you have been facing opposition from one of the parents. Contact the skilled DuPage County child custody lawyers team at Davi Law Group, LLC today for a consultation with an experienced custody lawyer who listens to your concerns and can help you move forward with your relationship with your grandchildren.