Free Initial Consultations

630-580-6373
With offices in Naperville, Joliet, Wheaton, Plainfield & Chicago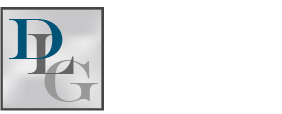 Visitation Interference and Visitation Abuse
Divorce and child custody are complex issues. These issues are even more complicated when one parent attempts to prevent the other parent from seeing his or her child during a court ordered visitation.
Visitation interference and visitation abuse are two common issues that a non-custodial parent may need to address. Therefore, if you are a non-custodial parent, it is important to understand the difference between visitation interference and visitation abuse.
What is Visitation Interference?
Visitation interference, or parenting interference, is criminal offense. Visitation interference happens when the custodial parent intentionally interferes with the non-custodial parent's visitation time. Under Illinois criminal law, visitation interference occurs when a parent violates "visitation, parenting time, or custody time" as ordered by a court and attempts to "detain or conceal a child with the intent to deprive another person of his or her rights to visitation, parenting time, or custody time."
A parent violates a visitation order when he or she intends to frustrate the noncustodial parent's time with their child. This includes behaviors such as refusing to allow the child to see the parent, claiming the child does not want to see the non custodial parent, scheduling activities on visitation days and any other repeated behavior that negatively impacts the non custodial parent's visitation time. Since visitation interference is a criminal offense, visitation interference claims require law enforcement to issue a citation against the custodial parent.
What is Visitation Abuse?
Visitation abuse is a civil violation and is addressed in civil court similar to divorce or child custody issues. Illinois law provides that visitation abuse happens when one parent willfully and without justification:
Denies another party visitation as set forth by the court; or

Exercises his or her visitation rights in a manner that is harmful to the child or the child's custodian.
This means visitation abuse occurs when a custody order is violated or when one parent uses a child in an abusive manner. The judge has a lot of discretion for determining what is abusive but it can be any type of physical or psychological abuse. The abuse can even be something not normally thought of as abuse such as causing a child to regularly miss after-school activities. In order for the judge to determine visitation abuse is happening, the judge will need to see a clear pattern of abusive behavior. If visitation abuse is happening, the non-custodial parent can file a motion for a finding of visitation abuse. If the court determines that visitation abuse has occurred, the court may:
Modify visitation to specific days or restrict visitation;

Require supervised visitation;

Order makeup visitation; or

Order the parents to attend counseling or mediation.
Contact an Attorney
Distinguishing the difference between visitation interference and interference abuse is difficult. If you are a non-custodial parent and you believe that you are the victim of visitation interference or visitation abuse, then it is important that you speak to an attorney. Contact a passionate DuPage County family law attorney to discuss the details of your case.
Source:
http://www.ilga.gov/legislation/ilcs/fulltext.asp?DocName=072000050K10-5.5