Free Initial Consultations

630-580-6373
With offices in Naperville, Joliet, Wheaton & Chicago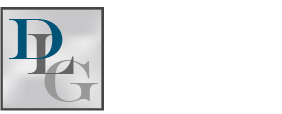 Loving parents will do almost anything to ensure their children feel happy and safe. Sadly, not even the best efforts can save some marriages - and when a child's parents go through a divorce, they are bound to be impacted. Thankfully, there are many strategies that a parent can employ to minimize the negative effects of a divorce. Next to pursuing an amicable separation, validating the child's feelings is one of the most effective and critical.
Why Validation Works
Everyone experiences feelings of anger, sadness, and grief; children are no exception. However, children do not always know how to verbalize their feelings. Because of this, their feelings may come out in the form of negative or undesirable behaviors. Examples can include meltdowns or temper tantrums, separation anxiety, withdrawal from family and friends, poor academic performance, and extreme sensitivity.
Validation may not remedy all of these issues, but it can certainly go a long way to helping a child heal during and after a divorce. It allows them to feel as though they have a voice, and that their feelings are important. That can be critical for a child who feels like every decision is out of their control. Even better is when a parent can help their child identify their feelings and learn how to put them into words.
When Additional Measures are Necessary
Although validation can be exceptionally effective at helping a child cope with divorce, it may not be enough in extreme situations. Examples can include a child who has witnessed domestic violence, children who have learning or developmental disabilities that hinder their ability to cope or understand the situation, and children with extreme behaviors that do not improve over time. In such situations, additional measures may be necessary. Therapy and counseling may help. Support groups can also be beneficial for older children and teens.
Our DuPage County Divorce Attorneys Can Help Improve the Outcome for Your Family
In addition to offering validation and employing the assistance of counselors, therapists, and support groups, parents can look to a qualified family law attorney to help improve the outcome for their children. Seasoned and experienced, Davi Law Group, LLC has the best interest of your family in mind, and we will work hard to preserve it. Schedule a personalized consultation with our Wheaton divorce lawyers to learn more about how we can improve your situation. Call our offices at 630-580-6373 today.
Source:
https://www.lifesitenews.com/opinion/children-of-divorce-deserve-to-be-heard-not-shut-down