Free Initial Consultations

630-580-6373
With offices in Naperville, Joliet, Wheaton & Chicago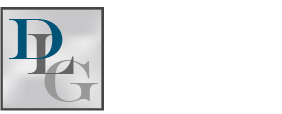 Understanding divorce and the associated timeline can be confusing. However, it is important that you respond to request from the court and show up for court when you have a hearing. If you do not appear at hearing related to your divorce, it is possible that a court may decide to enter a default judgment against you in the divorce proceedings. When the court enters a default judgment, this means that the court has decided that you did not properly respond or participate in your divorce proceedings. If the court believes you have not properly responded, the court will make a judgment in favor of your spouse.
Once a court enters a default judgment entered against you in your divorce, you need to respond quickly. There is still time to protect your rights and interests that were not addressed by the judgment. It may even be possible to have your default judgment vacated. However, whether this is possible depend on the reason you were not able to appear in court.
Vacating a Default Judgment
If you act quickly, then you may have a better chance for success. Under Illinois civil procedure rules, a court is able to consider motions to vacate default judgments for up to 30 days after the original judgment. If it has been longer than 30 days, a court may still accept a motion to vacate the judgment. However, you must be able to demonstrate that there were extraordinary circumstances that prevented you from responding to a request or showing up for a hearing.
What are the Steps to Vacating the Judgment?
To begin the process, you must file a motion with the original court that decided your case. Your lawyer will submit a motion to vacate to the court. The motion should explain what has happened to the court. Oftentimes, failure to respond was due to "excusable neglect." Excusable neglect could include any number of issues such losing critical paperwork, life-threatening health issues, or similar circumstances that may legitimately cause you to miss a hearing or forget a deadline. It is not likely that a court will react favorably if you failed to respond simply to stall the divorce proceeding or did not respond to get back at your spouse. If a court vacates your judgment, this means you can get a restart for your case. Your lawyer will be able to properly respond to issues raised in the case and represent your interests.
Let an Attorney Help You Today
Divorce is difficult and it can be easy to miss important deadlines required. It may also seem like a good idea to avoid proceedings if you and your spouse do not agree about the divorce. This can be a dangerous tactic since it can result to a default judgment that may not address your issues and concerns about your divorce. Let a DuPage County divorce attorney at Davi Law Group, LLC help you with a default judgment. We can discuss the circumstances around the default judgment and present the best case possible before the court. Please contact us today to discuss your divorce.
Source:
http://www.ilga.gov/legislation/ilcs/ilcs4.asp?ActID=2017&ChapterID=56&SeqStart=15800000&SeqEnd=16400000