Free Initial Consultations

630-580-6373
With offices in Naperville, Joliet, Wheaton, Plainfield & Chicago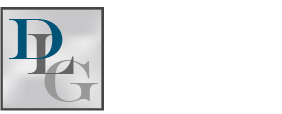 Couples who decide to divorce face a difficult decision, particularly when children are involved. Many parents worry about their child's well being throughout the divorce process, however, many cases suggest that parents themselves are the ones who have the most impact on their child's ability to bounce back after the marriage has ended. While one may be hard pressed to find someone who would not do anything they could for their child, divorce proceedings may appear to be an exception to that rule. Some parents may let their contempt for the other parent cloud their judgement and use children as a weapon, whether it is intentional or not.
Causing Damage
A recent article suggests that children of divorce can suffer far-reaching and life-changing damage when not treated properly. Children are often victims of divorce, and they are sometimes used by parents as weapons to hurt one another in the breakdown of the marriage. This tactic not only deviates from doing what is in a child's best interest, but truly hurts the child's well-being in a very real way. Parents often think that divorce is an adult process, but children's lives are just as impacted, if not more.
In addition, it is important not to assume that some children feel the effects of divorce more dramatically than others. Many times, parents focus their attention on grade school-aged children to discern how they are handling a split. However, every child, from babies and toddlers to teens and even college students, can be negatively impacted by their parents' divorce. It is necessary for parents to view divorce from their child's standpoint, no matter their age or perceived level of maturity.
Mutual Parenting
Divorce is a difficult thing to navigate as a family, but many say it is imperative that parents commit to making the process go smoothly for their children in order to give them the best chances of successfully overcoming the event without any long-term damage. While many couples may do what they can to save their marriage, the fact is that divorce is a possibility for virtually every married couple that cannot always be avoided. This fact especially stresses the importance that couples have the ability to endure divorce proceedings as amicably as possible for the benefit of their children.
Perhaps there is no true "correct" way to divorce your spouse, but some are suggesting that a step in the right direction may invoke mutual parenting. The idea involves parents who both participate in their children's upbringing and devote themselves to their children's well being, in spite of their possible dislike for one another. Even though their intimate relationship will end, their parenting relationship will continue.
Illinois Divorce Attorney
If you are considering divorce, the experienced
divorce attorneys
at the Davi Law Group, LLC can assist you. Contact us today to schedule a consultation. We have offices located in Wheaton, Warrenville, and Chicago.