Free Initial Consultations

630-580-6373
With offices in Naperville, Joliet, Wheaton, Plainfield & Chicago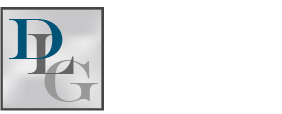 Divorce is most often an emotionally charged process for everyone involved. Former spouses may get caught in disputes and arguments during a divorce that can prolong divorce proceedings and make the process difficult for both parties. When this happens, it may be useful for a trained mediator to help the parties come to an agreement about their divorce.
If you and your spouse seem to be stuck at an impasse in your divorce, you may wish to consider mediation as a possibility to assist you in separating from one another.
What is Mediation?
During mediation, you and your spouse will develop your own divorce settlement. But rather than doing it alone, you work with a third party trained to help you both stay on track. Mediators do not take sides in the dispute; instead, the mediator makes suggestions during the process that are designed to help you and your spouse develop solutions.
Mediations are confidential and are not used later in court. A mediator is not a judge and does not make legal decisions. The mediator's job is to help you both develop a custom-made settlement. The mediator is an impartial and neutral third party. Talking in front of the mediator helps create communication that might not have been possible without a mediator. Mediators complete training designed and approved by courts. If you and your spouse cannot select a mediator, a judge can appoint one.
How Can a Mediator Help Us?
The process of getting divorced will bring up many emotions for both you and your spouse. The anger, guilt, or sadness you may both feel can be overwhelming and can affect your ability to make the best decisions for your family. A mediator can help make your divorce less emotional by helping you and your spouse resolve conflicts. A mediator will help you and your spouse:
Identify critical issues;
Facilitate problem solving;
Create settlement alternatives; and
Determine mutual agreements.
If you have children, using a mediator may help you create a more cooperative environment. Using a mediator will also help both parents keep a clear head when deciding their children's future.
Contact us for Advice on Using a Mediator
Ultimately, mediation is an excellent option for those divorcing parties who wish to obtain the assistance of a neutral third party without resorting to contentious litigation. If you are considering an Illinois divorce and you want to use a mediator, contact the DuPage County family law attorneys at Davi Law Group, LLC. We can help you consider your factors and help you mediate your divorce. We have years of experience working in family law in Illinois and are prepared to offer you our professional assistance as soon as you are ready.
Source:
http://www.ilga.gov/legislation/ilcs/ilcs5.asp?ActID=2086&ChapterID=59