Free Initial Consultations

630-580-6373
With offices in Naperville, Joliet, Wheaton & Chicago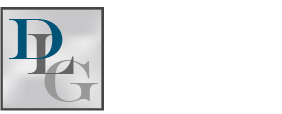 Child abuse is a heinous and often hidden crime that is difficult to detect and, even when detected, it can be difficult to punish the perpetrators. Once child abuse is suspected, the Illinois Department of Children and Family Services ("DCFS") has in place an extensive plan to investigate the allegations and concrete measures to take to further protect the child from harm.
Child Protection often begins with a simple call to the Child Abuse Hotline. A person speaks with a Child Protective Services ("CPS") worker, who has special knowledge and training on the child abuse laws of the state. If, at the end of the call, the CPS worker determines a formal report needs to be written, a CPS worker will begin a formal investigation. The mandate requires that the investigation begin within 24 hours of the written report.
 Once a formal investigation commences, a CPS worker will investigate the allegations, and the child's immediate needs will be assessed to determine if there is imminent harm to the child. If that is the case, emergency services, such as protective custody, may be implemented right away. The CPS worker will also have influence on the overall determination of what long-term care the child will need once the investigation ends. One major impediment to the process is that of
detection
. Signs of child abuse can be subtle, or the perpetrator may be taking great lengths to hide the abuse. In some cases, a parent may be in denial or turning a blind eye if outright physical signs are not present. Because of this, the number of people calling into a Child Abuse Hotline may only comprise a small portion of child abuse cases occurring at home. Therefore, additional measures must be put in place to help DCFS detect child abuse as early as possible.
Medical Intervention
 In an article in the
Chicago Tribune
, Dr. Jill Glick, the medical director at the University of Chicago's Comer Children's Hospital, is cited as a long proponent of the idea that child abuse pediatric teams should work closely with the Illinois DCFS to help reduce abuse. These so called "medically-based multidisciplinary teams" would help provide physical evidence of abuse if a child is taken to the hospital and examined.
Medical professionals are trained to be able to look at injuries and, with experience, be able to determine with fair levels of accuracy the cause of the injury. Therefore, doctors can look at bruises or other markings on a body and help determine if they were caused by an accident, or instead were intentionally inflicted.
Their opinion can have a two-fold effect on child abuse protection. One, it can help serve as physical proof of evidence that child abuse has occurred. Two, the identification of suspicious physical harm can more quickly trigger a DCFS investigation, allowing them to remove a child faster if they are in imminent danger.
The Comer Children's Hospital has such a team set up willing to work with DCFS. Dr. Glick is also lobbying Congress to further fund such teams.The money needed to create these teams is costly, and is more difficult to implement in smaller hospitals. The goal though is to create medical teams that will partner closely with police officers and DCFS investigators, or even to create a medical unit within DCFS to help strengthen the investigations.
Get Help
At our firm,
Davi Law Group
, our Chicago-based attorneys have both compassion for and sensitivity to the needs of families who are directly impacted by challenging family issues including child abuse and neglect. We have extensive experience working on family law issues and would be happy to set up a consultation with you to discuss your concerns.